May 23, 2023
12:00 PM - 1:00 PM EDT
Join this interactive session as Dr. Congying Chu and Dr. David Elmenhorst discuss their paper, "Total Sleep Deprivation Increases Brain Age Prediction Reversibly in Multi-site Samples of Young Healthy Adults", with JNeurosci Editor-in-Chief Sabine Kastner. Attendees can submit questions at registration and live during the webinar.
Below is the significance statement of the paper published on March 22, 2023, in JNeurosci and authored by Congying Chu, Sebastian C. Holst, Eva-Maria Elmenhorst, Anna L. Foerges, Changhong Li, Denise Lange, Eva Hennecke, Diego M. Baur, Simone Beer, Felix Hoffstaedter, Gitte M. Knudsen, Daniel Aeschbach, Andreas Bauer, Hans-Peter Landolt, and David Elmenhorst.
Sleep is fundamental for humans to maintain normal physical and psychological functions. Experimental sleep deprivation is a variable-controlling approach to engaging the brain among different sleep conditions for investigating the responses of the brain to sleep loss. Here, we quantified the response of the brain to sleep deprivation by using the change of brain age predictable with brain morphologic features. In three independent datasets, we consistently found increased brain age after total sleep deprivation, which was associated with the change in sleep variables. Moreover, no significant change in brain age was found after partial sleep deprivation in another two datasets. Our study provides new evidence to explain the brainwide effect of sleep loss in an aging-like direction.
Speakers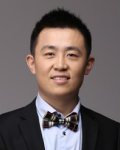 Congying Chu, PhD
Congying Chu is an associate research fellow for brain-inspired artificial intelligence in the Brainnetome center at the Institute of Automation, Chinese Academy of Sciences. Chu's research focuses on the study of the brain organization underpinning human behaviors, particularly by using advanced neuroimaging techniques. He earned his BS in electronic information engineering from Wuhan University, his Ph.D. in pattern recognition and machine intelligence from the University of Chinese Academy of Sciences, and completed postdoctoral training from the King's College London and Forschungszentrum Jülich.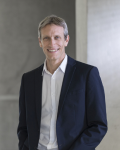 David Elmenhorst, MD
David Elmenhorst is a professor of neuroscience in the Institute of Neuroscience and Medicine at Forschungszentrum Jülich, one of the largest interdisciplinary research centers in Europe. His main research interests lie in sleep and molecular neuroimaging in humans and animals in longitudinal laboratory settings. He received his MD at Aachen University before receiving his doctorate in sleep research from the German Aerospace Centre in Cologne, Germany. He was a visiting researcher at the Brain Imaging Centre in Canada's Montreal Neurological Institute and at the Harvard Medical School, Boston, MA, USA.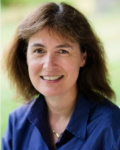 Sabine Kastner, MD, PhD
Sabine Kastner is a Professor of Neuroscience and Psychology at Princeton University and serves as the Scientific Director of Princeton's neuroimaging facility. Kastner is the Editor-in-Chief of The Journal of Neuroscience. Her research focuses on the neural basis of visual perception, attention, and awareness in the healthy, adult primate brain, in patients with brain lesions and during development. Kastner earned an MD degree from the University of Dusseldorf and a PhD degree in neurophysiology from the University of Göttingen. Kastner is passionate about public outreach such as fostering the careers of young women in science, promoting neuroscience in schools and public education, and exploring the intersection of visual neuroscience and art.
Who can attend these webinars? All webinars in this series are complimentary to SfN members. Join or renew for access. This webinar is $15 for non-members
Will this webinar be available on-demand? Yes, this webinar will be available on demand 1 week from the live broadcast.
How do I access the conference on the live day? After registering, you will receive a confirmation email with the event link and the option to download calendar reminders.
What are the technology requirements for attending? These webinars are hosted on Zoom Webinar. Instructions for joining and participating in a webinar can be found here.
Can I ask the presenters questions? Yes! You can submit any questions before the webinar through the registration form. During the webinar, you can submit questions through the Q&A box.
Will a certificate of attendance be offered for this event? No, SfN does not provide certificates of attendance for webinars.
I have other questions not answered here. Email digitallearning@sfn.org with any other questions.
Review SfN's Code of Conduct, rules for virtual events in the Digital Learning Community Guidelines, and communications policies regarding dissemination of unpublished scientific data, listed below. SfN asks that conference attendees respect the sensitivity of information and data being presented that are not yet available to the public by following these guidelines:
Do not capture or publicly share details of any unpublished data presented.
If you are unsure whether data is unpublished, check with the presenter.
Respect presenters' wishes if they indicate that the information presented is not to be shared.
Webinar Refund Policy
What is the cancellation/refund policy for webinars? If SfN changes fundamental details of the webinar (date, time, or speakers), non-member registrants may request a registration refund. To request a refund, please email digitallearning@sfn.org at least 48 hours before the event. Otherwise, refunds are not provided. All webinars are complimentary to SfN members.
SfN webinars can be watched on-demand if someone is unable to attend the live broadcast.