July 25, 2023
12:00 PM - 1:00 PM EDT
Join this interactive session as Dr. Laia Fibla and Dr. John Spencer discuss their paper, "Language exposure and brain myelination in early development", with JNeurosci Reviewing Editor Dr. Elana Zion-Golumbic. Attendees can submit questions at registration and live during the webinar.
Below is the significance statement of the paper published on May 15, 2023 in JNeurosci and authored by Laia Fibla, Samuel H. Forbes, Jordan McCarthy, Kate Mee, Vincent Magnotta, Sean Deoni, Donnie Cameron, and John P. Spencer
This is the first study to look at how brain myelination is impacted by language input and socioeconomic status early in development. We find robust relationships of both factors in language-related brain areas at 30 months of age.
Speakers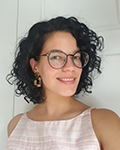 Laia Fibla, PhD
Laia Fibla is a Postdoctoral fellow at Concordia University in Montreal, Canada. Fibla's main research interests are language development during the first years of life, bilingualism, individual variation, cross-cultural comparisons, and the relation between children's early home environment and their developmental outcomes. She was awarded her Ph.D. at the University of East Anglia in Norwich, UK in 2021. She received her Master's degree in Cognitive Sciences at the École Normale Supérieure in Paris, France, in 2017 and her Bachelor's degree in Psychology at the Universitat Autònoma de Barcelona, Spain, in 2013.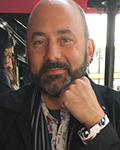 John P. Spencer, PhD
John P. Spencer is a Professor of Psychology at the University of East Anglia in Norwich, UK. Prior to arriving in the UK, he was a Professor of Psychology at the University of Iowa and served as the founding Director of the Delta Center (Development and Learning from Theory to Application). He received a Sc.B. with Honors from Brown University in 1991 and a Ph.D. in Experimental Psychology from Indiana University in 1998. Prof. Spencer is the recipient of the 2003 Early Research Contributions Award from the Society for Research in Child Development and the 2006 Robert L. Fantz Memorial Award from the American Psychological Foundation. His research examines the development of visuo-spatial cognition, word learning, working memory, attention, and executive function with an emphasis on dynamical systems accounts of cognition and action. He has had continuous funding from the US National Institutes of Health and the US National Science Foundation since 2001 and has been a fellow of the American Psychological Association since 2007.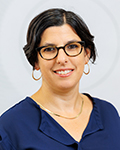 Elana Zion Golumbic, PhD
Dr. Elana Zion Golumbic is the head of the Human Brain Dynamics Laboratory at the Multidisciplinary Center for Brain Research at Bar Ilan University. She holds a BSc in physics and MSc and PhD in Cognitive Neuroscience from the Hebrew University. Her research focuses on understanding the neural mechanisms underlying processing of natural continuous stimuli, such as speech and music, how information from different senses is integrated on-line and how attention operates in noisy real-life environments. Research in her lab utilizes a range of techniques for recording electric and magnetic signals from the human brain (EEG, MEG and ECoG), as well as advanced psychophysical tools (eye-tracking, virtual reality, psychoacoustics). This rich methodological repertoire allows studying the system at multiple levels, and to gain a wide perspective on the link between neural processing and real-life behavior.
Who can attend these webinars? All webinars in this series are complimentary to SfN members. Join or renew for access. This webinar is $15 for non-members
Will this webinar be available on-demand? Yes, this webinar will be available on demand 1 week from the live broadcast.
How do I access the conference on the live day? After registering, you will receive a confirmation email with the event link and the option to download calendar reminders.
What are the technology requirements for attending? These webinars are hosted on Zoom Webinar. Instructions for joining and participating in a webinar can be found here.
Can I ask the presenters questions? Yes! You can submit any questions before the webinar through the registration form. During the webinar, you can submit questions through the Q&A box.
Will a certificate of attendance be offered for this event? No, SfN does not provide certificates of attendance for webinars.
I have other questions not answered here. Email digitallearning@sfn.org with any other questions.
Review SfN's Code of Conduct, rules for virtual events in the Digital Learning Community Guidelines, and communications policies regarding dissemination of unpublished scientific data, listed below. SfN asks that conference attendees respect the sensitivity of information and data being presented that are not yet available to the public by following these guidelines:
Do not capture or publicly share details of any unpublished data presented.
If you are unsure whether data is unpublished, check with the presenter.
Respect presenters' wishes if they indicate that the information presented is not to be shared.
Webinar Refund Policy
What is the cancellation/refund policy for webinars? If SfN changes fundamental details of the webinar (date, time, or speakers), non-member registrants may request a registration refund. To request a refund, please email digitallearning@sfn.org at least 48 hours before the event. Otherwise, refunds are not provided. All webinars are complimentary to SfN members.
SfN webinars can be watched on-demand if someone is unable to attend the live broadcast.