The Features and Flaws of Studying Innate and Social Behavior in the Mouse
This an audio-only recording captured at Neuroscience 2018.
In the mouse, no complete innate behavioral circuit has been defined, and mechanistic understanding of the neurons that drive behavior remains largely unknown.
Lisa Stowers was one of the first postdocs to work with Howard Hughes Medical Institute investigator Catherine Dulac on decoding the mouse olfactory system. In this Meet-the-Expert, she delves into why, 20 years after they began, there's work left to do, and why innate behavior is not so easy to study as advertised.
By watching you'll gain an understanding of the means and metrics of analysis, assumptions of circuit coding, and interpretations of the effects of viral and optogenetic manipulations, contributing to a greater overall understanding of the coding of innate behavior.
Speaker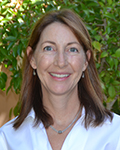 Lisa Stowers, PhD
Lisa Stowers is a professor of neuroscience at Scripps Research. Stower's main research interests lie in understanding the molecular mechanisms of emotion and behavior. She received her undergraduate degree in bacteriology from the University of California, Davis and her PhD in molecular and cellular biology from Harvard University. She completed her postdoctoral training at Harvard University.