September 12, 2023
12:00 PM - 1:00 PM EDT
Join this interactive session as Julie-Anne Balouek and Catherine Jensen Peña discuss their paper, "Reactivation of early-life stress-sensitive neuronal ensembles contributes to lifelong stress hypersensitivity", with JNeurosci Reviewing Editor, Mary Kay Lobo. Attendees can submit questions at registration and live during the webinar.
Below is the significance statement of the paper published on July 10, 2023 in JNeurosci and authored by Julie-Anne Balouek, Christabel A. Mclain, Adelaide R. Minerva, Rebekah L. Rashford, Shannon N. Bennett, Forrest D. Rogers and Catherine Jensen Peña.
Early-life stress enhances sensitivity to stress later in life, yet the mechanisms of such stress sensitization are largely unknown. Here, we show that neuronal ensembles in corticolimbic brain regions remain hypersensitive to stress across the lifespan, and quieting these ensembles during experience of adult stress rescues stress hypersensitivity.
Speakers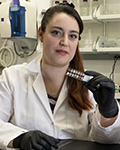 Julie-Anne Balouek, PhD
Julie-Anne Balouek did her postdoctoral research in Catherine Peña's team in the Princeton Neuroscience Institute. She focused on better understanding early-life stress and its consequences on the sensitization to future stress, both at the epigenetic level and at the level of cellular microcircuits. She received her PhD in 2018 from the Grenoble Institute of Neuroscience in Grenoble, France. In 2014, she earned her Master's degree in Neuroscience from the University of Lyon, France after completing her research practicum at Western Washington University, WA.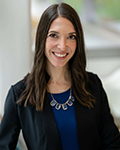 Catherine Jensen Peña, PhD
Catherine Jensen Peña is an Assistant Professor in the Princeton Neuroscience Institute. Peña's lab investigates how early life adversity impacts brain development, behavior, and risk for psychiatric disease via enduring transcriptional and epigenetic mechanisms using a variety of 'omics' tools and computational analyses. She earned her BA from the University of Pennsylvania, her PhD from Columbia University, and completed postdoctoral work at the Icahn School of Medicine at Mount Sinai.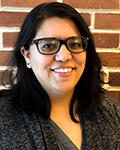 Mary Kay Lobo, PhD
Mary Kay Lobo is a neurobiology and psychiatry professor in the Department of Anatomy and Neurobiology at the University of Maryland School of Medicine. Lobo's research focuses on the study of two striatal projection neuron subtypes, as well as their downstream brain target regions, in psychiatric disease including drug abuse, mood disorders and stereotypy disorders.
Who can attend these webinars? All webinars in this series are complimentary to SfN members. Join or renew for access. This webinar is $15 for non-members
Will this webinar be available on-demand? Yes, this webinar will be available on demand 1 week from the live broadcast.
How do I access the conference on the live day? After registering, you will receive a confirmation email with the event link and the option to download calendar reminders.
What are the technology requirements for attending? These webinars are hosted on Zoom Webinar. Instructions for joining and participating in a webinar can be found here.
Can I ask the presenters questions? Yes! You can submit any questions before the webinar through the registration form. During the webinar, you can submit questions through the Q&A box.
Will a certificate of attendance be offered for this event? No, SfN does not provide certificates of attendance for webinars.
I have other questions not answered here. Email digitallearning@sfn.org with any other questions.
Review SfN's Code of Conduct, rules for virtual events in the Digital Learning Community Guidelines, and communications policies regarding dissemination of unpublished scientific data, listed below. SfN asks that conference attendees respect the sensitivity of information and data being presented that are not yet available to the public by following these guidelines:
Do not capture or publicly share details of any unpublished data presented.
If you are unsure whether data is unpublished, check with the presenter.
Respect presenters' wishes if they indicate that the information presented is not to be shared.
Webinar Refund Policy
What is the cancellation/refund policy for webinars?
If SfN changes fundamental details of the webinar (date, time, or speakers), non-member registrants may request a registration refund. To request a refund, please email digitallearning@sfn.org at least 48 hours before the event. Otherwise, refunds are not provided. All webinars are complimentary to SfN members.
SfN webinars can be watched on-demand if someone is unable to attend the live broadcast.