Join this interactive session as JNeurosci Reviewing Editors Bruno Averbeck and Anne-Marie Oswald discuss best practices for writing computational neuroscience papers for The Journal of Neuroscience. They will offer tips and strategies for how to organize the paper and clearly present technical material to the broad neuroscience community that is the readership of the journal. Attendees can submit questions at registration and live during the webinar.
Speakers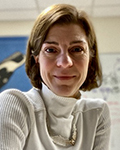 Anne-Marie Oswald, PhD
Anne-Marie Oswald is an associate professor of neurobiology at the University of Chicago. Her main research interests focus on how circuit plasticity underlie changes in spike activity and assembly formation during novel odor processing and olfactory learning. She collaborates and publishes with computational neuroscientists. She is on the executive board for the Computational and Systems Neuroscience (CoSyNe) meeting. She has also lectured in a number of computational neuroscience summer schools. She was previously an associate professor of neuroscience at the University of Pittsburgh. She received her BS in biology from Simon Fraser University and her PhD in neuroscience at the University of Ottawa. She completed her postdoctoral training at New York University and Carnegie Mellon.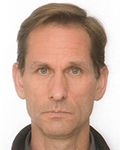 Bruno Averbeck, PhD
Bruno Averbeck is a principal investigator at the National Institute of Mental Health (NIMH) and chief of the Section on Learning and Decision Making (SLDM) in the Laboratory of Neuropsychology. He previously was a senior lecturer at the University College London, where he began experiments looking at the role of frontal-striatal circuits in learning, combining neurophysiology, brain imaging and patient studies. Averbeck obtained his BS in electrical engineering and his PhD in neuroscience from the University of Minnesota. He completed his postdoctoral training at the University of Rochester, studying neural mechanisms underlying sequential learning, coding of vocalizations and population coding.
Who can attend these webinars? All webinars in this series are complimentary to SfN members. Join or renew for access. This webinar is $15 for non-members
Will this webinar be available on-demand? Yes, this webinar will be available on demand 1 week from the live broadcast.
How do I access the conference on the live day? After registering, you will receive a confirmation email with the event link and the option to download calendar reminders.
What are the technology requirements for attending? These webinars are hosted on Zoom Webinar. Instructions for joining and participating in a webinar can be found here.
Can I ask the presenters questions? Yes! You can submit any questions before the webinar through the registration form. During the webinar, you can submit questions through the Q&A box.
Will a certificate of attendance be offered for this event? No, SfN does not provide certificates of attendance for webinars.
I have other questions not answered here. Email digitallearning@sfn.org with any other questions.
Review SfN's Code of Conduct, rules for virtual events in the Digital Learning Community Guidelines, and communications policies regarding dissemination of unpublished scientific data, listed below. SfN asks that conference attendees respect the sensitivity of information and data being presented that are not yet available to the public by following these guidelines:
Do not capture or publicly share details of any unpublished data presented.
If you are unsure whether data is unpublished, check with the presenter.
Respect presenters' wishes if they indicate that the information presented is not to be shared.
Webinar Refund Policy
What is the cancellation/refund policy for webinars?
If SfN changes fundamental details of the webinar (date, time, or speakers), non-member registrants may request a registration refund. To request a refund, please email digitallearning@sfn.org at least 48 hours before the event. Otherwise, refunds are not provided. All webinars are complimentary to SfN members.
SfN webinars can be watched on-demand if someone is unable to attend the live broadcast.