Concussion: From the Players' Experience to the Future of Research
Mild traumatic brain injury, particularly when associated with contact sports and with military service, has gained public awareness as a health concern. This Social Issues Roundtable explores the complex issues of concussion and its multiple impacts to the brain — from diagnosis to long-term consequences.
Speakers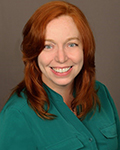 Candace L. Floyd, PhD
Candace Floyd is an associate professor and director of research in the department of physical medicine and rehabilitation and Women's Committee of Spain Rehabilitation Center endowed chair in rehabilitation neuroscience research. Floyd's research interests include pre-clinical models of traumatic brain injury and spinal cord injury. Previously, she was an assistant professor in the department of neurological surgery at the University of California, Davis and an assistant professor in the department of physical medicine and rehabilitation at the University of Alabama at Birmingham. Floyd is currently the president of the National Neurotrauma Society and previously served on SfN's Program Committee. She received her MS and PhD from Virginia Commonwealth University. She conducted postdoctoral training in traumatic central nervous system injury research at the University of California, Davis.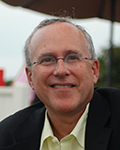 Robert A. Stern, PhD
Robert Stern is a professor of neurology, neurosurgery, and anatomy and neurobiology at Boston University (BU) School of Medicine, where he is also director of the clinical core of the BU Alzheimer's Disease and CTE Center. A major focus of his research involves the long-term effects of repetitive head impacts in athletes, including the neurodegenerative disease, chronic traumatic encephalopathy (CTE). He is the lead investigator of a multi-center study focusing on developing methods of diagnosing CTE during life (including fluid biomarkers and neuroimaging) and examining potential risk factors of the disease (including genetic and head impact exposure). Stern is a member of the Mackey-White Health and Safety Committee of the NFL Players Association and was recently appointed to the NCAA Student-Athlete Concussion Injury Litigation's Medical Scientific Committee. He received his undergraduate degree from Wesleyan University and his Master's and PhD in clinical psychology from the University of Rhode Island. He completed neuropsychology internship training at the Boston VA Medical Center and postdoctoral fellowship training in neuropsychology and psychoneuroendocrinology at the University of North Carolina School of Medicine.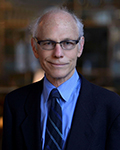 Harvey Levin, PhD
Harvey Levin is a professor of physical medicine and rehabilitation, neurology, neurosurgery, pediatrics, and psychiatry at Baylor College of Medicine. Levin leads a team that is investigating sports concussion using multimodality brain imaging and fluid biomarkers. This project has shown aberrant brain connectivity in concussed, asymptomatic high school athletes who have met clinical guidelines for recovery. His research concerns traumatic brain injury (TBI) in children and adults. His research spans the spectrum of TBI severity, brain imaging and cognitive recovery, neurobehavioral sequelae, clinical trials, and chronic effects of blast TBI in veterans. Previously, Levin held positions at the University of Texas Medical Branch, Galveston and University of Maryland Medical School. His honors include the National Institute of Neurological Disorders and Stroke Javits Neuroscience Investigator Award, the Jennett-Plum Award for Research on Traumatic Brain injury, and the Distinguished Career Award by the International Neuropsychological Society. He earned his BA from the City University of New York – City College and MA and PhD from the University of Iowa.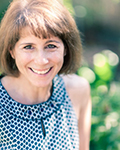 Lisa A. Brenner, PhD
Lisa A. Brenner is a board certified rehabilitation psychologist and a professor of psychiatry, neurology, and physical medicine and rehabilitation (PM&R) at the University of Colorado's Anschutz School of Medicine and director of the Veterans Integrated Service Network (VISN) 19 Mental Illness Research, Education, and Clinical Center. She is also the research director for the PM&R department. Her primary area of research interest is traumatic brain injury, co-morbid psychiatric disorders, and negative psychiatric outcomes including suicide. She serves as the research division director for the American Association of Suicidology. She is also the president-elect of Division 22. Brenner received her BA in psychology from Brandeis University and Master's and PhD in clinical psychology from the Wright Institute.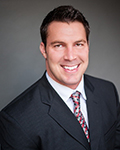 Kevin Drake
Kevin Drake is the director of programs for the Wise Up Initiative, an organization that aims to educate the public on the various dangers and issues surrounding concussions and raise research funding for the advancement in concussion research. He played football at the University of Alabama at Birmingham ('93-'97) as a quarterback and wide receiver and was voted captain and MVP. After college, Drake played in the NFL with the Arizona Cardinals ('98-'99), Buffalo Bills ('00), Denver Broncos ('00), and the Dallas Cowboys ('01). He also played two summers in NFL Europe with the Scottish Claymores ('99) and the Rhein Fire ('00), winning the World Bowl. He was voted an "All-World" wide receiver and set the record for most receiving touchdowns in a single season. During Drake's career, he had over ten documented concussions.