Stand Up and Be Heard: Navigating Career Communications
There may be times when you have something to say but lack the confidence or skills to say what you think with clarity and grace. Sharing your opinions, raising an innovative or controversial idea, or challenging the status quo can take a lot of courage. Difficult discussions are par for the course in your career, but good communication and negotiation skills can help you think and speak with clarity and grace. This workshop will provide insight into best practices for interpreting a job offer, asking for what you want, and bringing colleagues around to your way of thinking. The fears that often prevent people, especially women, from speaking up will also be addressed.
Speakers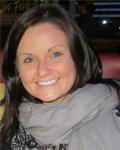 Fiona Randall, PhD
Fiona Randall is head of external innovation at Eisai AiM Institute, where she manages preclinical drug discovery partnerships with external groups and Eisai researchers. A British neuroscientist and electrophysiologist, she has worldwide drug discovery experience — including in the United Kingdom, Japan, China, and the United States. She trained in molecular biology in Edinburgh, going on to earn her PhD in neuroscience in Newcastle, United Kingdom, before doing a postdoctoral position in Okinawa, Japan. She moved to Shanghai to work in preclinical drug discovery for GlaxoSmithKline (GSK), joining Eisai Electrophysiology Group in the United Kingdom in 2012 before moving her lab to the United States in 2014. Since then, she has worked on an array of global drug discovery projects and built an alliance management function at Eisai to facilitate collaboration. She is the United States leader on the Eisai Neurology Global Open Innovation Team and sits on the Eisai AiM Institute's scientific and operational leadership team, which focuses on using human genetics to guide drug discovery for dementias.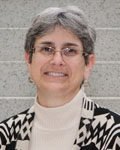 Janet Clark, PhD
Janet Clark is the director of the office of fellowship training for the National Institutes of Mental Health (NIMH). In her current role, she is responsible for developing and overseeing a multidisciplinary training program in NIMH's Intramural Research Program (IRP). In addition, she founded and served as director of the NIMH IRP Translational Neuropsychopharmacology Initiative to re-invigorate psychiatric drug discovery. Prior to joining NIMH, she was an associate professor in the pharmacology and physiology department at Drexel University College of Medicine (DUCOM), director of the pharmacology and physiology graduate program, and co-director and co-founder of the drug discovery and development graduate program. Clark started in the pharmaceutical industry where she spent 10 years at Merck Research Laboratories supporting drug discovery efforts in neuropharmacology through preclinical research.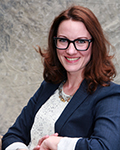 Amicia Elliot, PhD
Amicia Elliott is a Postdoctoral Research Associate (PRAT) fellow in the laboratories of Benjamin White at the National Institute of Mental Health, and Hari Shroff at the National Institute of Biomedical Imaging and Bioengineering. Elliott's current work combines technique development and research. She has built a light-sheet microscope, which is being used to study behaviorally-associated neural activity in the fruit fly. Her project exploits the advanced genetics of the Drosophila model system with novel microscopy and computational biology methods to analyze brain-wide activity at cellular resolution. Elliott completed her PhD in the department of molecular physiology and biophysics at Vanderbilt University.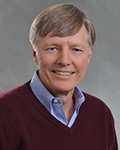 Paul McGonigle, PhD
Paul McGonigle is the director of the division of interdisciplinary and career-oriented programs within the Graduate School of Biomedical Sciences and Professional Studies at Drexel University College of Medicine. He is also a professor in the department of pharmacology and physiology and director of the drug discovery and development program at Drexel University College of Medicine. McGonigle previously was on the faculty at the University of Pennsylvania School of Medicine and most recently, chief scientific officer and then vice president of PsychoGenics, Inc. McGonigle's main research interests lie in CNS drug discovery, receptor pharmacology, behavioral pharmacology, and neuropharmacology. He received his BS in mathematics and MS in biomedical science from Drexel University, and he earned his PhD in pharmacology from Temple University Medical School.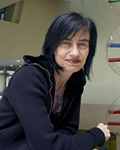 Mara Dierssen, PhD
Mara Dierssen is the group leader of the Neurobehavioral Analysis Laboratory at the Center for Genomic Regulation in Barcelona, Spain, and holds a professorship at the Ramón Llull University of Barcelona. Her current work is devoted to functional genomics of mental retardation and neuropsychiatric disorders. Her laboratory is investigating specific links between cognitive impairments and memory disorders in patients with Down syndrome using genetically engineered mouse models.