How to Engage Institutions to Publicly Support Animal Research
Worldwide, researchers are engaging the public to increase their understanding of and support for animals in research. However, scientists need research institutions to facilitate greater openness about animal research conducted on campus and reject the fear of attracting negative attention.
This panel will discuss the proven benefits of positive institutional public communication and openness, as well as strategies to engage our institutions to publicly support animal research.
Speakers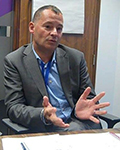 Kirk Leech
Kirk Leech has served as the executive director of the European Animal Research Association since 2014. He previously worked in government affairs at The Association of the British Pharmaceutical Industry and was a project manager for Understanding Animal Research, a leading advocacy group in the United Kingdom that explains why animals are used in medical and scientific research.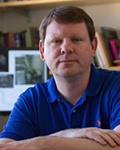 J. David Jentsch, PhD
J. David Jentsch is the Empire Innovation Professor of Psychology (behavioral neuroscience) at Binghamton University. A considerable amount of his research focuses on identifying the genetic and neural mechanisms contributing to compromised self-control abilities in drug and alcohol addictions. He won the 2011 Jacob P. Waletzky Award from SfN for his contributions. Jentsch is an advocate for sustained engagement with the public on the substance and practice of psychological and neuroscience research, including on the topic of humane and responsible animal research. His past efforts to promote heightened participation in public outreach led to his receiving the 2012 Award for Scientific Freedom and Responsibility from AAAS.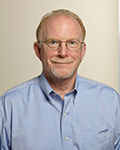 John H. Morrison, PhD
John H. Morrison, PhD, is the director of the California National Primate Research Center and Professor of Neurology and Neuroscience at UC Davis. Morrison earned his bachelor's degree and PhD from Johns Hopkins University, and completed postdoctoral studies in the laboratory of Floyd E. Bloom at the Salk Institute for Biological Studies. Morrison's research program focuses primarily on the neurobiology of aging and neurodegenerative disorders such as Alzheimer's Disease, particularly as they relate to cellular and synaptic organization of cerebral cortex. Within this broad arena, his lab works specifically on the interactions between endocrine factors (e.g., estrogen, stress steroids) and aging and the synaptic determinants of cognitive aging. He has published over 300 articles on cortical organization, Alzheimer's disease, the neurobiology of cognitive aging, and the effects of stress on cortical circuitry. Deeply committed to the public communication of neuroscience, he was a member of the BrainFacts.org Advisory Board, which helped guide the development of BrainFacts.org from its inception, prior to becoming Editor-in-Chief.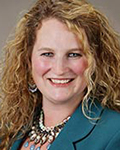 Carrie D. Wolinetz, PhD
Carrie D. Wolinetz is the associate director for science policy and director of the Office of Science Policy (OSP) at NIH. As a leader of OSP, she advises the NIH Director on science policy matters of significance to the agency, the research community, and the public, on a wide range of issues including human subjects protections, biosecurity, biosafety, genomic data sharing, regenerative medicine, the organization and management of NIH, and the outputs and values of NIH-funded research. Previously, Wolinetz worked on biomedical research policy issues as the deputy director for federal affairs at the Association of American Universities and the director of scientific Affairs and Public Relations at the Federation of American Societies for Experimental Biology. She also served as the president of United for Medical Research, a leading NIH advocacy coalition. Wolinetz teaches as an adjunct assistant professor at Georgetown University in the School of Foreign Service's program on Science, Technology, and International Affairs. She has a BS in animal science from Cornell University, and she received her PhD in animal science from The Pennsylvania State University.
Mar Sanchez, PhD
Mar Sanchez is an associate professor of psychiatry and behavioral sciences at Emory University and a core scientist in the division of developmental and cognitive neuroscience at the Yerkes National Research Primate Center. Her research examines how early life stress affects the development of brain systems involved in emotional regulation in nonhuman primates. She served as chair of SfN's Committee on Animals in Research from 2015–2018.