Neuroethics and Public Engagement: Why, How, and Best Practices
Public education and engagement are crucial in the process of assessing and applying societal values to the risks and benefits of neuroscience and the ethical dimensions involved. Explore what neuroethics is, why public engagement is key, and develop ideas on how to engage with the public regarding research in this Short Course 3 from Neuroscience 2017.
Speakers
Laura Y. Cabrera, PhD
Laura Cabrera is an assistant professor of neuroethics at the Center for Ethics and Humanities in the Life Sciences. She is also faculty affiliate at the National Core for Neuroethics, University of British Columbia. Her research focuses on the exploration of attitudes, perceptions and values of the general public toward neurotechnologies, as well as the normative implications of using neurotechnologies for medical and non-medical purposes. She earned her BS in electrical and communication engineering from the Instituto Tecnológico de Estudios Superiores de Monterrey (ITESM) in Mexico City, MA in applied ethics from Linköping University in Sweden, and PhD in applied ethics from Charles Sturt University in Australia.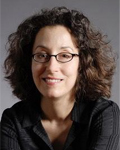 Martha Farah, PhD
Martha Farah is the Walter H. Annenberg Professor of natural sciences and director of the Center for Neuroscience and Society at the University of Pennsylvania. Her specific research areas include cognitive, social, and developmental neuroscience, especially the effects of socioeconomic status on brain development, and neuroethics. Farah earned her PhD in experimental psychology from Harvard University.
Emily Cloyd, MPS
Emily Cloyd is the project director of public engagement at the American Association for the Advancement of Science (AAAS). She is a scientist and public engagement enthusiast and focuses her work on building scientists' skills in communicating and engaging the public around science. She is responsible for the daily operations of the AAAS Center for Public Engagement with Science and Technology. Cloyd earned her BS in plant biology from the University of Michigan and her MPS in conservation biology from the State University of New York College of Environmental Science and Forestry.