Engaging Neuroscientists in Dialogue With Religious Communities
Neuroscience research regularly intersects with concepts of human nature, identity, free will, and other philosophical and religious topics. This Neuroscience 2017 Social Issues Roundtable explores paradigms for constructive engagement with diverse and religious audiences. Panelists examine tensions and domains of confluence between scientific and faith perspectives, the underlying values and assumptions in scientific research, and the role of cross-cultural dialogue on science education, practice and policy.
Speakers
Se Kim, PhD
Se Kim is the associate director of the Dialogue on Science, Ethics, and Religion (DoSER) program at the American Association for the Advancement of Science (AAAS). DoSER builds on AAAS's long-standing commitment to advance science and serve society by fostering constructive dialogues between the scientific and religious communities. Prior to joining AAAS, Se was a NIH postdoctoral fellow at Rice University. Her research background includes studying epigenetics in learning and memory and plant physiology. Se earned her BS in biochemistry from University of Texas at Austin, PhD in human and molecular genetics from Baylor College of Medicine, and is currently pursuing a MBA at the University of Maryland.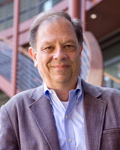 Bill Newsome, PhD
Bill Newsome is director of the Stanford Neurosciences Institute and the Harman Family Provostial Professor in the department of neurobiology at Stanford University. Newsome is a leading investigator in systems and cognitive neuroscience. His research seeks to understand the neural mechanisms of visual perception and decision-making. He earned his BS degree in physics from Stetson University, PhD in biology from the California Institute of Technology, and completed his postdoctoral training at the National Eye Institute.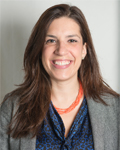 Nancy E. Adleman, PhD
Nancy Adleman is a professor of psychology and director of the Cognitive and Affective Neurosciences (CAN) laboratory at The Catholic University of America. Adleman's research focuses on the interaction between emotion and cognition, particularly in disorders of mood and attention. She earned her BA in psychology from Stanford University and PhD in neuroscience from Stanford University School of Medicine. She completed postdoctoral training in the Emotion and Development Branch of the National Institute of Mental Health, NIH.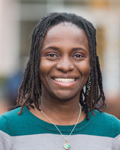 Gillian Hue, PhD
Gillian Hue is a lecturer in the neuroscience and behavioral biology program at Emory College of Arts and Sciences and is the executive managing editor at the American Journal of Bioethics Neuroscience. She earned her BS in psychology with a concentration in behavioral neuroscience from Washington College, PhD in neuroscience from Emory University.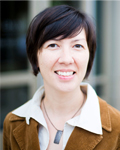 Karen Rommelfanger, PhD
Karen Rommelfanger is the program director of neuroethics and an assistant professor in neurology and psychiatry at Emory University. She is also the senior associate editor at the American Journal of Bioethics Neuroscience. Rommelfanger earned her BS in chemistry from Angelo State University, MS in neurotoxicology from the University of Texas, and PhD in neuroscience from Emory University.