Research Mentor Training for Neuroscience Faculty
This Neuroscience 2017 event, based on the Entering Mentoring series, is designed for mentors of diverse trainees. Through an evidence-based approach, you will learn effective strategies to gain an understanding of best practices in mentoring. This event is led by master facilitators from the NIH National Research Mentoring Network (NRMN), whose mission is to provide all trainees across the biomedical sciences with evidence-based mentorship and professional development programming.
Speakers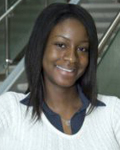 Kelly Diggs-Andrews, PhD
Kelly Diggs-Andrews is the founder and CEO of Diggs-Andrews Consulting, LLC, a consulting and media company whose goal is to broaden accessibility to science careers through science outreach, diversity training, and professional development. She previously served as the Education and Mentoring Fellow with the American Society for Microbiology (ASM) and spearheaded an NSF-funded program to develop ASM's mentoring capacity, to advance investigator-educator collaborations and interdisciplinary research, and to broaden participation of underrepresented individuals in science, technology, engineering, and math (STEM) fields. Diggs-Andrews earned her PhD in biology and biomedical sciences from Washington University in St. Louis, MO.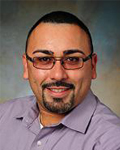 Kermin J. Martínez-Hernández, PhD
Kermin J. Martínez-Hernández is an assistant professor in the chemistry department at St. John Fisher College. He teaches general chemistry classes and organizes teacher workshops about differentiated instruction and problem‐based learning. His chemical education research focus is on the assessment of the implementation of problem‐based learning at the middle, high school, and college levels. As a postdoctoral fellow at the University of Wisconsin‐Madison (UW), he participated in research mentor training. Martínez-Hernández earned his BS in chemistry and MS in analytical chemistry from the University of Puerto Rico and his PhD in chemical education from Purdue University.