June 28, 2022
12:00 PM - 1:00 PM ET
Join this interactive session as Nicole Jenni and Stan Floresco discuss their paper, "Distinct Medial Orbitofrontal–Striatal Circuits Support Dissociable Component Processes of Risk/Reward Decision-Making" with JNeurosci reviewing editor Kate Wassum. Attendees can submit questions at registration and live during the webinar.
Below is the significance statement of the paper published on March 30, 2022, in JNeurosci and authored by Nicole L. Jenni, Griffin Rutledge, and Stan B. Floresco:
The medial orbitofrontal cortex regulates a variety of goal-directed behaviors, yet the functional circuits through which it mediates higher order decision-making functions are unclear. The present study revealed that different mOFC projection pathways facilitate diverse aspects of decision-making involving risks and rewards by engaging separate networks of neurons that interface with distinct ventral and dorsal striatal targets. These findings clarify some of the normal functions of these corticostriatal pathways and may have implications for understanding how dysfunction in these circuits relate to certain psychiatric disorders.
Speakers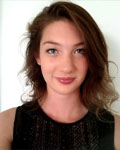 Nicole Jenni
Nicole Jenni is a PhD candidate in the psychology department at the University of British Columbia. Jenni's main research interests lie in investigating the prefrontal-subcortical circuits that support decision-making processes. She received her BSc in psychology from the University of British Columbia and has completed her MA and PhD work in Stan Floresco's lab in behavioral neuroscience from the University of British Columbia.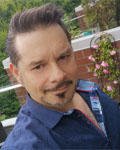 Stan Floresco, PhD
Stan Floresco is a professor in the department of psychology at the University of British Columbia. Floresco's main research interests lie in clarifying how neural circuits incorporating prefrontal, limbic and dopaminergic systems regulate executive functions such as cognitive flexibility and cost/benefit decision making, and how dysfunctions in these circuits may relate to abnormalities in these processes occurring in psychiatric illnesses. He received his undergraduate and doctoral degree in psychology from the University of British Columbia. He completed his postdoctoral training at the University of Pittsburgh.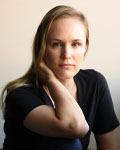 Kate Wassum, PhD
Kate Wassum is professor of psychology in the Brain Research Institute at the University of California, Los Angeles. Wassum's research focuses on the neural signals and circuits that underlie reward learning, motivation, and decision making to understand and treat the maladaptive motivation and decision making that characterizes substance use disorder and psychiatric diseases. She received her BS in psychology from University of North Carolina, Chapel Hill, and her PhD in neuroscience from University of California, Los Angeles under the mentorship of Bernard Balleine and Nigel Maidment. Wassum continued at University of California, Los Angeles for her postdoctoral work focusing on the role of dopamine in reward seeking and cue-induced motivation with Nigel Maidment before joining the Psychology faculty.
Who can attend these webinars? All webinars in this series are complimentary to SfN members. Join or renew for access. This webinar is $15 for non-members
Will the webinars be available on-demand? Yes, all webinars will be available to watch on-demand after the live broadcast.
How do I access the conference on the live day? After registering, you will receive a confirmation email with the event link and the option to download calendar reminders.
What are the technology requirements for attending? These webinars are hosted on Zoom Webinar. Instructions for joining and participating in a webinar can be found here.
Can I ask the presenters questions? Yes! You can submit any questions before the webinar through the registration form. During the webinar, you can submit questions through the Q&A box.
I have other questions not answered here. Email digitallearning@sfn.org with any other questions.
Review SfN's Code of Conduct, rules for virtual events in the Digital Learning Community Guidelines, and communications policies regarding dissemination of unpublished scientific data, listed below. SfN asks that conference attendees respect the sensitivity of information and data being presented that are not yet available to the public by following these guidelines:
Do not capture or publicly share details of any unpublished data presented.
If you are unsure whether data is unpublished, check with the presenter.
Respect presenters' wishes if they indicate that the information presented is not to be shared.
Webinar Refund Policy
What is the cancellation/refund policy for webinars?
If SfN changes fundamental details of the webinar (date, time, or speakers), non-member registrants may request a registration refund. To request a refund, please email digitallearning@sfn.org at least 48 hours before the event. Otherwise, refunds are not provided. All webinars are complimentary to SfN members.
SfN webinars can be watched on-demand if someone is unable to attend the live broadcast.