May 24, 2022
12:00 PM - 1:00 PM ET
In this interactive session, Candler Paige and Ted Price will discuss their paper, "A Female-Specific Role for Calcitonin Gene-Related Peptide (CGRP) in Rodent Pain Models" with JNeurosci editor-in-chief Marina Picciotto. Attendees can submit questions at registration and during the live webinar.
Below is the significance statement of the paper published March 9, 2022, in JNeurosci and authored by Candler Paige, Isabel Plasencia-Fernandez, Moeno Kume, Melina Papalampropoulou-Tsiridou, Louis-Etienne Lorenzo, Eric T. David, Lucy He, Galo L. Mejia, Christopher Driskill, Francesco Ferrini, Andrew L. Feldhaus, Leon F. Garcia-Martinez, Armen N. Akopian, Yves De Koninck, Gregory Dussor, and Theodore J. Price:
The majority of patients impacted by chronic pain are women. Mechanistic studies in rodents are creating a clear picture that molecular events promoting chronic pain are different in male and female animals. We sought to build on evidence showing that CGRP is a more potent and efficacious promoter of headache in female than in male rodents. To test this, we used hyperalgesic priming and the spared nerve injury neuropathic pain models in mice. Our findings show a clear sex dimorphism wherein CGRP promotes pain in female but not male mice, likely via a centrally mediated mechanism of action. Our work suggests that CGRP receptor antagonists could be tested for efficacy in women for a broader variety of pain conditions.
Speakers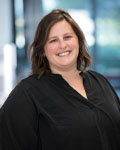 Candler Paige, PhD
Candler Paige is a co-founder and the chief executive officer of Doloromics which has built a proprietary platform that identifies precision therapeutic targets and biomarkers for chronic pain. Candler earned her BS in biology and neuroscience from the University of South Carolina and her PhD in cognition and neuroscience from the University of Texas, Dallas where she received the prestigious NIH F99/K00 fellowship. Her dissertation work focused on identifying the mechanisms underlying the transition from acute to chronic pain in males and females.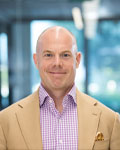 Ted Price, PhD
Ted Price is the Ashbel Smith Professor of neuroscience and director of the center for advanced pain studies in the department of neuroscience at University of Texas, Dallas. Price is also the co-founder of several companies including 4E Therapeutics and Doloromics. Price's work focuses on mechanisms of pain with a focus on developing new drugs for the treatment of chronic pain. He earned his BS in neuroscience from University of Texas, Dallas and his PhD in pharmacology at University of Texas, San Antonio. He completed his postdoctoral training at McGill University.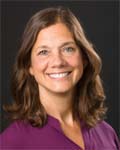 Marina Picciotto, PhD
Marina Picciotto is the Charles B.G. Murphy Professor of Psychiatry in the Child Study Center of Neuroscience and Pharmacology at Yale University, where she has been on the faculty since 1995. Dr. Picciotto's research interests lie in understanding the role of molecular signaling in complex behavior, focusing on the function of acetylcholine and its receptors in learning, development, and circuit function. She received her undergraduate degree in biological sciences from Stanford University and her PhD in Molecular Neurobiology from Rockefeller University. She completed her postdoctoral training at the Institute Pasteur in Paris.
Who can attend these webinars? All webinars in this series are complimentary to SfN members. Join or renew for access. This webinar is $15 for non-members
Will the webinars be available on-demand? Yes, all webinars will be available to watch on-demand after the live broadcast.
How do I access the conference on the live day? After registering, you will receive a confirmation email with the event link and the option to download calendar reminders.
What are the technology requirements for attending? These webinars are hosted on Zoom Webinar. Instructions for joining and participating in a webinar can be found here.
Can I ask the presenters questions? Yes! You can submit any questions before the webinar through the registration form. During the webinar, you can submit questions through the Q&A box.
I have other questions not answered here. Email digitallearning@sfn.org with any other questions.
Review SfN's Code of Conduct, rules for virtual events in the Digital Learning Community Guidelines, and communications policies regarding dissemination of unpublished scientific data, listed below. SfN asks that conference attendees respect the sensitivity of information and data being presented that are not yet available to the public by following these guidelines:
Do not capture or publicly share details of any unpublished data presented.
If you are unsure whether data is unpublished, check with the presenter.
Respect presenters' wishes if they indicate that the information presented is not to be shared.
Webinar Refund Policy
What is the cancellation/refund policy for webinars?
If SfN changes fundamental details of the webinar (date, time, or speakers), non-member registrants may request a registration refund. To request a refund, please email digitallearning@sfn.org at least 48 hours before the event. Otherwise, refunds are not provided. All webinars are complimentary to SfN members.
SfN webinars can be watched on-demand if someone is unable to attend the live broadcast.