Episode 5: Rewarding Rigorous Science
Although there are many hurdles to enhancing rigor in neuroscience, one fact is clear: implementing rigorous research practices today will enhance the credibility of the field tomorrow. Wrap up this series with Emily Sena, Eric Nestler, and Walter Koroshetz as they discuss the rewards to conducting rigorous research, how institutions, journals, and funders can step up to enhance rigor across the field, and ways for individuals to shift the needle in tackling this collective challenge.
More SfN Resources
Explore Topics From This Episode
Pathways to Enhance Rigor: A Collection of Conversations is a part of the Society for Neuroscience's (SfN's) Foundations of Rigorous Neuroscience Research (FRN) program. This program is supported by the National Institute for Neurological Disorders and Stroke (NINDS), grant number 5R25NS112922-02. The FRN program is designed to inform and empower neuroscientists at all career levels to enhance the rigor in their research and the scientific culture at large.
Continue the conversation on the Neuronline Community, or submit your input for future programming.
Speakers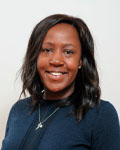 Emily Sena
Emily Sena is a Stroke Association Kirby Laing Foundation senior non-clinical lecturer in the Center for Clinical Brain Sciences at the University of Edinburgh. Sena completed her undergraduate and postdoctoral degrees in pharmacology and neuroscience at the Universities of Edinburgh, UK and Melbourne, Australia. Her research interests are in the use of meta-research approaches to drive improvements in the validity, transparency, and reproducibility of primary research using laboratory models of human diseases. Her work has informed laboratory practice guidelines, editorial policy, and clinical trials design. Emily is the inaugural editor-in-chief of BMJ Open Science, co-convener of The University of Edinburgh's Race Equality Network (EREN), and convener of CAMARADES - an international collaboration that supports, advances and undertakes systematic reviews of preclinical research.

Eric Nestler, MD, PhD
Eric J. Nestler is the Nash Family Professor of Neuroscience, director of the Friedman Brain Institute, and dean for academic and scientific affairs at the Icahn School of Medicine at Mount Sinai. The goal of his lab is to better understand the molecular mechanisms of addiction and depression in animal models. Nestler is past-president of SfN. Nestler completed his MD from Yale University School of Medicine; PhD from Yale University; internship in medicine and psychiatry at Mclean Hospital; and residency in psychiatry, fellowship in pharmacology, and fellowship in psychiatry at Yale University School of Medicine.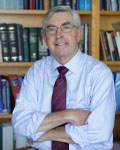 Walter Koroshetz, MD
Walter Koroshetz is the director of NIH's National Institute of Neurological Disorders and Stroke (NINDS). Before coming to NIH in 2007 as the NINDS deputy director, he was a professor of neurology at Harvard Medical School (HMS) and vice chair of Neurology and director of stroke and neurointensive care services at Massachusetts General Hospital (MGH). He graduated from Georgetown University, received his medical degree and medical training from the University of Chicago, and trained in internal medicine, neurology, and neurobiology at MGH and HMS. He is a member of the National Academy of Medicine.