Episode 4: Creating a Culture of Rigor
How can researchers shape modern scientific culture to incentivize more sustainable, rigorous science? Hear from Michael Lehman, Ghazaleh Sadri-Vakili, and Tanita Casci as they cover the critical importance of incentivizing rigorous research today, as well as ways you can advance rigorous research practices at any level in your career to invigorate the field.
More SfN Resources
Explore Topics From this Episode
Pathways to Enhance Rigor: A Collection of Conversations is a part of the Society for Neuroscience's (SfN's) Foundations of Rigorous Neuroscience Research (FRN) program. This program is supported by the National Institute for Neurological Disorders and Stroke (NINDS), grant number 5R25NS112922-02. The FRN program is designed to inform and empower neuroscientists at all career levels to enhance the rigor in their research and the scientific culture at large.
Continue the conversation on the Neuronline Community, or submit your input for future programming.
Speakers
Michael Neal Lehman
Michael Lehman is a professor and the inaugural director of the Brain Health Research Institute (BHRI) at Kent State University. As inaugural director of BHRI, Lehman brings together researchers from a wide variety of disciplines to explore, expand and advance knowledge of the human brain and how it functions. He has made seminal contributions to the fields of neuroendocrinology, behavioral neuroscience and circadian rhythms research, and has published over 180 peer-reviewed papers, book chapters, and reviews. Lehman has also played major leadership roles developing interdisciplinary research, education, and healthcare at academic medical centers in the U.S. and Canada. He completed his post-doctoral fellowship at Colombia University and received his Ph.D. in Neuroscience at the University of Michigan.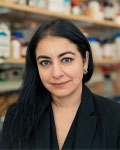 Ghazaleh Sadri-Vakili, PhD
Ghazaleh Sadri-Vakili is an assistant professor of neurology at Harvard Medical School and, the director of research programs in the department of neurology, and the scientific advisor to the Healey Center for ALS at Massachusetts General Hospital. As the Director of the NeuroEpigenetics laboratory, Sadri-Vakili's efforts are focused on deciphering the molecular mechanisms that underlie neurodegenerative disease. She is the co-founder of the Professional Women's Nexus (PWN), a group dedicated to the promotion and retention of women in STEM. She is the 2020 recipient of SfN's Louise Hanson Marshall Special Recognition Award for her contributions to promoting the professional development of women in neuroscience.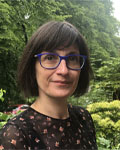 Tanita Casci, PhD
Tanita Casci is the head of research policy at the University of Glasgow (UK). Casci works with the PVC Research to deliver the institutional research strategy across all academic disciplines, which includes developing policies and projects that support research staff and students to succeed. She is also the institutional co-lead for research culture and the co-lead of the Lab for Academic Culture. Tanita joined the University in 2012 as the research manager of Glasgow Polyomics, a Wellcome-Trust funded facility for the collection and analysis of high-throughput molecular data in the biomedical sciences. Previously, she worked as an editor in genetics and genomics for the Nature Publishing Group in London, UK. She obtained a PhD in genetics from the University of Cambridge (UK) for work carried out at the MRC Laboratory of Molecular Biology."