Episode 2: Battling Bias in the Pursuit of Objectivity
When developing a study, there are many sources of biases that can affect experimentation or interpretation of results. Join Christie Fowler, Olavo Amaral, and Kip Ludwig as they discuss the various considerations neuroscientists must face to conduct research while minimizing bias and maximizing objectivity.
More SfN Resources
Explore Topics From This Episode
Pathways to Enhance Rigor: A Collection of Conversations is a part of the Society for Neuroscience's (SfN's) Foundations of Rigorous Neuroscience Research (FRN) program. This program is supported by the National Institute for Neurological Disorders and Stroke (NINDS), grant number 5R25NS112922-02. The FRN program is designed to inform and empower neuroscientists at all career levels to enhance the rigor in their research and the scientific culture at large.
Continue the conversation on the Neuronline Community, or submit your input for future programming.
Speakers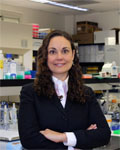 Christie Fowler, PhD
Christie Fowler is an assistant professor in the department of neurobiology and behavior and director of interdepartmental neuroscience program at the University of California, Irvine. Prior to joining the faculty there, Fowler received her PhD from Florida State University with Zuoxin Wang and conducted postdoctoral research with Paul Kenny at The Scripps Research Institute. Her research focuses on elucidating the neurobiological mechanisms underlying tobacco and nicotine dependence. Her laboratory is working to define the signaling mechanisms and brain circuitries involved in mediating the development and maintenance of nicotine dependence, with a focus on identifying novel targets for therapeutic development.
Olavo Amaral, PhD
Olavo Amaral is an associate professor at the Institute of Medical Biochemistry at the Federal University of Rio de Janeiro, Brazil. Amaral obtained his PhD at the Federal University of Rio Grande do Sul, studying the neurobiology of memory using rodents and neural network models. In recent years, his interests have largely switched to metaresearch on how to improve the reproducibility of published science. He currently coordinates the Brazilian Reproducibility Initiative, a multicenter systematic replication of experiments from Brazilian biomedical science involving more than 60 labs across the country.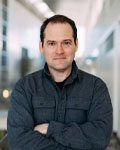 Kip Ludwig, PhD
Kip Ludwig leads the Ludwig Laboratory at the University of Wisconsin, specializing in neuromodulation, bioelectronic medicine, and electroceutical devices. The lab's primary focus is to develop minimally invasive, next-generation neuromodulation therapies to hack the nervous system, treat circuit dysfunction, and deliver biomolecules precisely to target areas. Ludwig previously served as the program director for Neural Engineering at the NIH. He co-led the Translational Devices Program at the NINDS, led NIH BRAIN Initiative programs to catalyze implantable academic and clinical devices, and led a trans-NIH planning team to develop the S.P.A.R.C. Program - stimulating advances in neuromodulation therapies for organ systems.