Your Step-by-Step Guide to Planning Your Time at SfN's Annual Meeting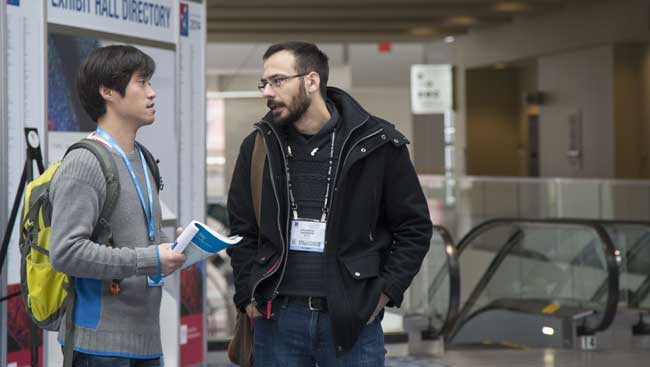 Are you planning on attending Neuroscience 2023? Whether you'll be presenting a poster, networking with potential collaborators, or looking for your next job, SfN's annual meeting can provide you with an unparalleled opportunity to learn and connect with the neuroscience community.
However, to have a successful meeting, it's important to plan your itinerary carefully. Familiarize yourself with the poster themes before you arrive, and know the difference between posters and symposia, minisymposia, and nanosymposia. You can also make a schedule of the events you want to attend and their location in advance of the meeting, using the Neuroscience Meeting Planner (NMP) and in the Neuroscience 2023 Mobile App.
As you plan your time, keep your reason for attending in mind to help you shape your schedule. Select yours from the list below and click to reveal specific tips.
Presenting Your Research
Learning About Research in Your Area of Study
Expanding Your General Knowledge of the Field
Finding a Graduate Program
Learning About a New Career Path
Building Your Professional Skillset
Landing a New Job
Building Your Scientific Network and Finding Collaborators
Giving Back to the Field
For more resources to help you have a successful annual meeting, check out the Advice for SfN's Annual Meeting collection on Neuronline.