Getting the Most Out of the Annual Meeting

November 02, 2016
1:00 PM - 2:00 PM EST
Whether you are an annual meeting veteran, or you are attending for the first time, proper planning is key to a successful experience. From lectures and poster sessions to professional development workshops and the NeuroJobs Career Center, this webinar will showcase the different types of learning and networking opportunities at the meeting.
This webinar will discuss tips on:
Understanding different types of events
Taking advantage of professional development and networking opportunities
Planning your schedule in advance
Speakers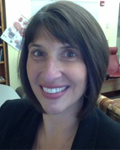 Amy Jo Stavnezer, PhD
Amy Jo Stavnezer is an associate professor at the College of Wooster, where she helps promote the growing neuroscience program. She received her PhD from the University of Connecticut and has been teaching at undergraduate institutions ever since. She is an active member and past president of the Faculty for Undergraduate Neuroscience, a group that helps support undergraduate travel to the SfN annual meeting. Her research focuses on sex differences in rodent learning and behavior, and her passion is teaching and mentoring undergraduates toward fulfilling careers.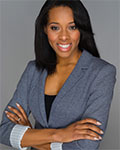 Bianca Jones Marlin, PhD
Bianca Jones Marlin is a postdoctoral fellow at Columbia University Medical School. She holds a PhD in neuroscience from New York University School of Medicine, and dual bachelor degrees from St. John's University in biology and adolescent education. Marlin's graduate research in the lab of Robert Froemke examined how the neuromodulator oxytocin prepares the brain of new mothers to care for their offspring. Her postdoctoral research in the lab of Richard Axel investigates how traumatic experiences in parents affect brain structure and behavior across generations.