Neuroinformatics in the Age of Big Data: Working with the Right Tools
We are at a unique time in history, when global large-scale projects are generating an unprecedented amount of data. Although much of this data is "open" and available—with analysis tools developed by a new generation of neuroinformaticians—some is still just beyond the reach of many neuroscientists.
In this Short Course* from Neuroscience 2017, leaders in the neuroinformatics field highlight some of the most broadly accessible open datasets and help you embark on their independent scientific voyage of discovery.
*This course includes demonstrations and tutorials using technical computing software (R-Studio, Python, Matlab).
Speakers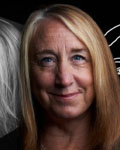 Jane Roskams, PhD
Jane Roskams is a professor in the center for brain health at the University of British Columbia and in the department of neurosurgery at the University of Washington. Roskams was previously the executive director at The BRAIN Commons, chief scientific officer and co-founder at Cascadia Data Federation, and a professor of zoology at the University of British Columbia. Her research interests lie in the development and regeneration of the nervous system. Roskams earned her PhD in neuroscience from the Penn State College of Medicine and completed her postdoctoral training in neuroscience and neuropathology at Johns Hopkins School of Medicine.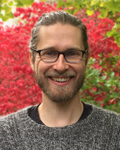 Trygve Bakken, MD, PhD
Trygve Bakken is a scientist at the Allen Institute for Brain Science and is helping build a quantitative census of cell types in the human brain. He builds computational tools to characterize the transcriptomic diversity of cell types with the aim to understand cell type evolution and role in neuropsychiatric disease. He earned his BA from Yale University, MS in physics and philosophy from the London School of Economics, and PhD in neuroscience and MD from the University of California, San Diego.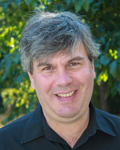 Paul Pavlidis, PhD
Paul Pavlidis is a professor of psychiatry at the University of British Columbia, with joint appointments in the Michael Smith Laboratories and the Djavad Mowafaghian Centre for Brain Health. He previously worked as a faculty member in the department of biomedical informatics at Columbia University. His research focuses on computational and bioinformatic applications of genomics to neuroscience, including large-scale meta-analysis, gene networks, and cross-modality data integration. Pavlidis received his BA in biological sciences from Cornell University and his PhD in molecular and cell biology from the University of California, Berkeley. He completed his postdoctoral training at Stanford University and Columbia University.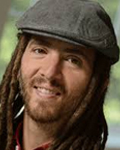 Joshua Vogelstein, PhD
Joshua Vogelstein is an assistant professor in the department of biomedical engineering and the Institute for Computational Medicine at Johns Hopkins University. His work focuses largely on big and wide data, especially in statistics of brain graphs (connectomes). He cofounded the Open Connectome Project with R. Jacob Vogelstein and Randal Burns, an associate professor in the department of computer science at Johns Hopkins University.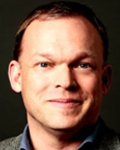 Sean Hill, PhD
Sean Hill is the inaugural director of the Krembil Centre for Neuroinformatics at the Centre for Addiction and Mental Health. He previously served as the executive director and scientific director of the International Neuroinformatics Coordinating Facility at the Karlinska Institute in Stockholm, Sweden. Hill has extensive experience in building and simulating large-scale models of brain circuitry and has also supervised and led research efforts exploring the principles underlying the structure and dynamics of neocortical and thalamocortical microcircuitry. He received his PhD in computational neuroscience at the Université de Lausanne in Switzerland and completed his postdoctoral training at the Neurosciences Institute and at the University of Wisconsin.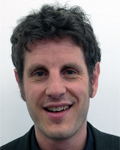 Kenneth D. Harris, PhD
Kenneth Harris is a professor of quantitative neuroscience at University College London. He previously worked as an associate professor of neuroscience at Rutgers University. His research focuses on the computation and biology of neuronal self-organization through quantitative analysis of large-scale neuronal recordings, and theoretical models of neuronal computation. He studied mathematics at Cambridge University and received his PhD in robotics from University College London and completed his postdoctoral work at Rutgers University.
Marius Pachitariu, PhD
Marius Pachitariu is a group leader at the Janelia Research Campus at the Howard Hughes Medical Institute. His research focuses on understanding how the coordinated activity of large populations of neurons gives rise to perception and behavior and deciphering the cortical code. Pachitariu received his BS in mathematics from Princeton University and his PhD from University College London.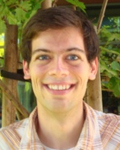 Nick Steinmetz, PhD
Nick Steinmetz is a senior research associate at University College London and the program coordinator for a collaborate grant from the Welcome Trust to develop new versions of neuropixels probes. His research focuses on understanding the neural circuits and systems that underlie perception and cognition across the brain. Steinmetz received his BS in bioengineering from the University of Pennsylvania and his PhD in neuroscience from Stanford University.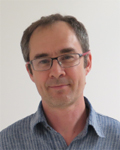 Jean-Baptiste Poline, PhD
Jean-Baptiste Poline is an associate professor of neuroinformatics at McGill University. Poline also serves as the chair of the neuroimaging data sharing task force of the International Neuroinformatics Coordinating Facility and the co-editor-in-chief of Frontiers in Brian Imaging Methods. He previously worked as a researcher at the Helen Wills Neuroscience Institute at the University of California, Berkeley. His research focuses on developing methods for resting-state fMRI and imaging genetic data using clustering techniques, teaching neuroimaging data analysis in Python, and working to better understand and propose solutions to the neuroimaging reproducibility issues. He received his MS and PhD in biomathematics from the University of Paris VII.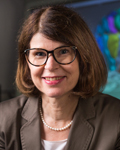 Katrin Amunts, MD, PhD
Katrin Amunts is a professor and of the C. and O. Vogt Institute for Brain Research, Heinrich-Heine University Duesseldorf and director of the Institute of Neuroscience and Medicine, Research Centre Juelich. Amunts is a member of the editorial board of Brain Structure and Function, and vice chair of the German Ethics Council. She is also the co-speaker of the graduate school Max-Planck School of Cognition. She studied medicine and biophysics at Pirogov Medical School in the former Soviet Union and received her PhD in neuroscience and anatomy from the Institute of Brain Research in Russia.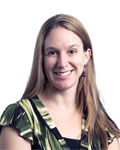 Jennifer Whitesell, PhD
Jennifer Whitesell is a scientist at the Allen Institute, where she works on an NIH-funded project mapping connectivity in mouse models of Alzheimer's disease. Her interests include understanding neural circuit architecture and how neuronal connections support information coding. Whitesell received her BS and MS degrees in biochemistry from Colorado State University and her PhD in neuroscience from the University of Colorado Denver.