Recognizing and Addressing Power Dynamics in Science and Academia
As science becomes more global and collaborative, understanding power dynamics and how they shape professional interactions is key for promoting healthy and productive learning spaces and workplaces.
In this Short Course from Neuroscience 2018, panelists give short lectures and lead case study discussions on power dynamics in science and academia. You'll come away with a better understanding of the nature of power dynamics and how intersectionality affects the way relative differences in power are experienced by different people. You'll also learn how to develop skills to manage power dynamics at work and in the classroom.
This Short Course was organized by Story Landis, Elisabeth Van Bockstaele, Marguerite Matthews, Keith Trujillo, and Cheryl Sisk.
Speakers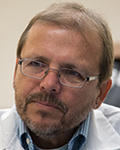 Keith Trujillo, PhD
Keith Trujillo is a psychology professor and director of the office for training, research, and education in the sciences at California State University San Marcos. Previously, he was a researcher and teacher at the University of Michigan. As a psychopharmacologist and behavioral neuroscientist, his research interests lie in the neurobiology of emotion and the effects of drugs on the brain and behavior. Trujillo is a national leader working to increase diversity and inclusion in the sciences, alongside the Society for Neuroscience, the Marine Biological Laboratory, the National Hispanic Science Network, and others. He is also a fellow of the American Association for the Advancement of Science. He has an Associate's degree in biological sciences from Shasta College, undergraduate degrees in biology, psychology and chemistry from California State University, Chico, and a PhD in pharmacology and toxicology from the University of California Irvine.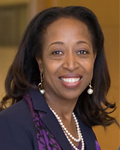 Jean King, PhD
Jean King an active neuroscientist and Peterson Family Dean of Arts and Sciences at Worcester Polytechnic Institute. Previously she was vice provost of biomedical research and a professor of psychiatry, radiology, and neurology at the University of Massachusetts Medical School. King's current research interests include the use of novel multimodal neuroimaging techniques to explore the impact of stressors and addiction on neural networks, as well as neural mechanisms underlying comorbidity in disorders such as attention deficit hyperactivity disorder and traumatic brain injury. She received her doctorate in neurophysiology from New York University and completed postdoctoral training in translational neuroscience at Emory University.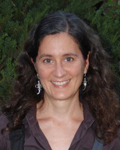 Erika Marín-Spiotta, PhD
Erika Marín-Spiotta is an associate professor of geography and an affiliate of the Nelson Institute for Environmental Studies, the Departments of Soil Science and Forest and Wildlife Ecology, and the Latin American, Caribbean, and Iberian Studies program at UW-Madison. She studies biogeochemical and ecological effects of landscape disturbance and shifts in biodiversity due to changes in land use and climate, with a focus on terrestrial carbon cycling. Marín-Spiotta is a past coprincipal investigator on an NSF ADVANCE PAID award to support the advancement of early-career women in the geosciences. She is also lead PI of a new ADVANCE Partnership award to develop bystander intervention and ethics training to address harassment in the geosciences. She is committed to increasing the participation of historically underrepresented groups in science and serves on the leadership board of the nonprofit organization Earth Science Women's Network.