Ways to Advocate for Science Throughout Your Career
Advocacy comprises more than in-person conversations with lawmakers. It requires connecting with a variety of audiences and tailoring your messages to what they care about most.
In this recording of the Public Advocacy Forum at Neuroscience 2018, advocates from across the field share how they build their present advocacy activities on past ones, find ways to advocate throughout the day, and communicate how their research improves lives.
You'll learn how different audiences think about science, as well as how to tap into preexisting support for research among nonscientists and use key advocacy tools to demonstrate the impact of science funding over time — the story scientists are best suited to tell.
Speakers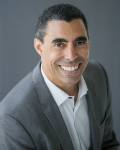 Bill Martin, PhD
Bill Martin leads the neuroscience therapeutic area of Janssen Research & Development, LLC in discovering and developing important new therapies for people living with brain disorders. Prior to joining BlackThorn, Martin worked at Theravance Biopharma, where his responsibilities ranged from drug discovery and development, to research portfolio planning and business development. He is the chair of SfN's Government and Public Affairs Committee. Martin graduated from Swarthmore College and earned his PhD from Brown University. He conducted postdoctoral research at the Keck Center for Integrative Neuroscience at the University of California, San Francisco.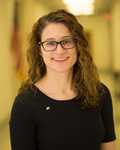 Kristin Anderson
Kristin Anderson is a PhD candidate at Lehigh University. Anderson studies how genes encoding for protein modulators of the cholinergic system affect nicotinic acetylcholine receptors and behaviors such as fear, anxiety, and learning in mouse-to-human correlative studies. As a science advocate, Anderson engages the public as well as congressional leaders to promote robust and sustained science funding. Through her refined communication techniques, she connects the dots between science funding and how the resulting research benefits society. She has attended SfN's Hill Day and the Rally for Medical Research on Capitol Hill, attends local town hall meetings with Congress, regularly writes advocacy related news articles, and has brought science and advocacy to the public through science fairs and music festivals.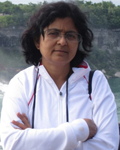 Girija Muralidhar, PhD
Girija Muralidhar is a retired research scientist who spent 25 years working in immunology to develop vaccines and treatments. She received her doctorate from Ohio State University and her postdoctoral training at Stanford University and University of California, San Diego. Muralidhar specialized in infectious diseases but later turned her attention to Parkinson's disease research. Currently, she's also a part of Parkinson's Advocates in Research program of Parkinson's Foundation, where she works with San Diego researchers to develop better treatments. She is also a member of the foundation's People with Parkinson's Advisory Council, which provides unique insights and input on priorities and programs as well as serve as liaisons to the community. On a national level, she's worked with the Parkinson's Action Network and the Patient Centered Outcomes Research Institute. Additionally, she helped found the Parkinson's Creative Collective and co-authored an anthology of personal stories titled The Peripatetic Pursuit of Parkinson Disease.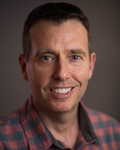 David Plouffe
David Plouffe is the head of policy and advocacy at the Chan Zuckerberg Initiative (CZI), a philanthropic organization that seeks to engineer change at scale in science, education, and issues related to justice & opportunity. He leads CZI's policy and advocacy work, as well as their Justice & Opportunity Initiative, focusing on criminal justice reform, economic opportunity, housing affordability, and immigration reform, and the initiative's Bay Area giving. For more than 25 years, Plouffe has developed strategies to bring people together around common causes. He has held senior positions in government and the private sector, including his role as manager of Barack Obama's 2008 presidential campaign. David also served as White House senior adviser to President Obama and chief adviser at Uber Technologies, Inc. He is a veteran of several congressional, gubernatorial, and presidential campaigns and served as executive director of the Democratic Congressional Campaign Committee and senior staff member to democratic leadership in the United States House of Representatives. He holds a BA from the University of Delaware and is the author of the New York Times bestseller, The Audacity to Win.