FAIR Data, Metadata, and Data Sharing in Neurotrauma
The National Institutes of Health (NIH) and other funding bodies have recently focused on increasing sharing, publication, and citation of research data and metadata to improve scholarly communication, reproducibility, and translation. Major journals are responding by demanding that data and metadata underlying publications be made available in public repositories for reuse to fuel novel discoveries from pooled information. This Neuroscience 2017 committee shares the progress toward achieving these goals using traumatic brain injury and spinal cord injury as illustrating examples.
Speakers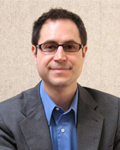 Adam R. Ferguson, PhD
Adam R. Ferguson is an associate professor of neurosurgery at the University of California San Francisco (UCSF) and principal investigator in the Brain and Spinal Injury Center (BASIC) at Zuckerberg San Francisco General Hospital (ZSFG), the Weill Institute for Neurosciences, and the San Francisco Veterans Affairs Medical Center (SFVAMC). He earned his BA from Southwestern University, MS and PhD in behavioral neuroscience from Texas A&M University, and completed his postdoctoral work at The Ohio State University and UCSF.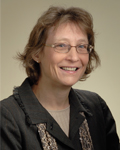 Lyn Jakeman, PhD
Lyn Jakeman is a program director, providing oversight for extramural research on spinal cord injury and axonal regeneration at the National Institute of Neurological Disorders and Stroke (NINDS). She previously served as a staff scientist at Syntex Research. Jakeman earned her PhD in neuroscience from the University of Florida and completed her postdoctoral training at Genentech, Inc.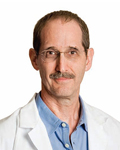 Vance Lemmon, PhD
Vance Lemmon is the Walter G. Ross Distinguished Chair in developmental neuroscience at the Miami Project to Cure Paralysis and professor in the department of neurological surgery at the University of Miami. His work focuses on transcription factors and kinases. He is also interested in using ontologies to uncover hidden knowledge in the spinal cord injury literature. Lemmon earned his PhD in anatomy from Emory University and completed his postdoctoral work at Washington University in St. Louis.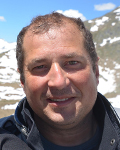 Karim Fouad, PhD
Karim Fouad is a professor of rehabilitation medicine and physical therapy at the University of Alberta. Fouad's research focuses on the promotion of functional recovery after spinal cord injuries by increasing the regenerative and plastic capabilities of the central nervous system. He earned his PhD in neuroscience from the University of Konstanz in Germany.
Maryann Martone, PhD
Maryann Martone is a professor emerita at the University of California, San Diego, where she maintains an active laboratory. She started her career as a neuroanatomist, specializing in light and electron microscopy, but her research for the past 15 years has focused on neuroinformatics. She led the Neuroscience Information Framework (NIF), a national project to establish a uniform resource description framework for neuroscience, as well as the NIDDK Information Network (dknet). She is the current Chair of the Governing Board for the International Neuroinformatics Coordinating Facility and a founder of SciCrunch, a technology start creating tools to help publish reproducible science.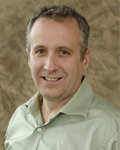 Patrick Bellgowan, PhD
Patrick Bellgowan is the program director of repair and plasticity in the division of neuroscience at the National Institutes of Health (NIH). He earned his PhD from the University of Wisconsin at Milwaukee and completed his postdoctoral training at the Medical College of Wisconsin and the National Institute of Mental Health (NIMH).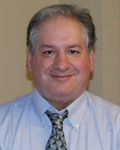 C. Edward Dixon, PhD
C. Edward Dixon is the director of the Brain Trauma Research Center, professor at University of Pittsburg, and a research health scientist in the Veteran's Affairs Pittsburgh Health Care System. Dixon earned his PhD in physiological psychology from the Virginia Commonwealth University.