Solitary Confinement: Psychological and Neurobiological Insights Into Isolation
As social animals, our mental health depends on interactions with others, but millions suffer from chronic isolation globally, of which solitary confinement is the extreme example.
What are the effects of isolation on the brains and behavior of animals and people? What can animal studies reveal about the human brain, and how can findings influence how society and policymakers think of solitary confinement? What role do neuroscientists play in collecting data and sharing it with the public?
This panel discussion comprising a neurobiologist, a psychologist, a physician, a lawyer, and an individual held in solitary confinement for 29 years attempts to illuminate some of these questions.
This event was moderated by Michael J. Zigmond, PhD, professor emeritus of the University of Pittsburgh School of Medicine Department of Neurology.
Speakers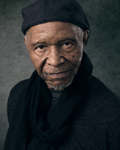 Robert King
Robert King is a prison reform activist, freed member of the Angola Three who served 29 years in solitary confinement in the United States, and former member of the Black Panther Party.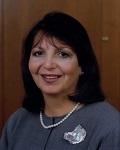 Huda Akil, PhD
Huda Akil is the Gardner Quarton Distinguished University Professor of Neuroscience and Psychiatry and co-Director of the Molecular AND Behavioral Neuroscience Institute (MBNI) at the University of Michigan. Akil, with Stanley J. Watson and their colleagues, have made seminal contributions to the understanding of the brain biology of emotions, including pain, stress, anxiety and substance abuse. Her current research investigates the genetic and neural mechanisms underlying addiction and mood disorders. Akil and her collaborators provided the first physiological evidence for a role of endorphins in the brain, and showed that endorphins are activated by stress and cause pain inhibition. Her laboratory has developed new genetic animal models of temperament and shown their relevance to human disorders, including addiction and depression. Akil is a member of the National Academy of Medicine (NAM, previously the IOM), American Academy of Arts and Sciences, and National Academy of Sciences. She has served two terms on the Council of the National Academy of Medicine and currently serves on the National Research Council (NRC) review board. In 2013, Akil received the Association of American Medical Colleges Award for Distinguished Research in the Biomedical Sciences. In 2015, she was elected to the Lebanese Academy of Medicine and received the Kuwait Prize in Biomedical Research. Akil is a past SfN president.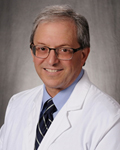 Richard Smeyne, PhD
Richard Smeyne is professor of neuroscience and director of the Jefferson Comprehensive Parkinson's Disease Center in the Vickie and Jack Farber Institute of Neuroscience at Thomas Jefferson University. Smeyne's research focuses on the cell biology of Parkinson's disease, the role of exercise in neuroprotection, and the neurological effects of isolation. He earned his BS in biology from St. Joseph's University and his PhD in neuroanatomy from Thomas Jefferson University. He completed his postdoctoral training at the Roche Institute of Molecular Biology in the lab of James Morgan.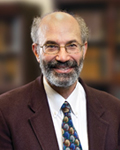 Jules Lobel, JD
Jules Lobel is Bessie McKee Walthour Chaired Professor at the University of Pittsburgh School of Law. He is author of Success Without Victory: Lost Legal Battles and the Long Road to Justice in America and coauthor of Less Safe, Less Free, Why America Is Losing the War on Terror. He has authored or coauthored numerous articles in academic journals, including coauthoring, with Huda Akil, "Law and Neuroscience: The Case of Solitary Confinement" in the fall 2018 issue of Daedalus. He is a past president of the Center for Constitutional Rights (CCR). On behalf of CCR, he argued the case of Wilkinson v. Austin in the United States Supreme Court and was lead counsel in the case of Ashker v. Brown, successfully challenging the prolonged solitary confinement of hundreds of prisoners in California as cruel and unusual punishment.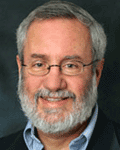 Michael Zigmond, PhD
Michael Zigmond is a professor in the department of neurology at the University of Pittsburgh. Michael's research using cellular and animal models of Parkinson's disease has helped to reveal the intricacies of the relationship between stress, exercise, and trophic factors on the survival of dopamine neurons. He is particularly interested in the strategies dopamine neurons use to reduce their vulnerability to intracellular stress. Michael earned his PhD from the University of Chicago. Michael is also well known for his "Survival Skills and Ethics" workshops and publications, which offer professional skill development and ethical issue training for early career scientists. Through these workshops and extensive mentoring activities, he has mentored many female scientists who have gone on to lead distinguished careers in neuroscience.