Gaining Public Support for Animal Research: A Proposal for Openness
Open communication can help scientists and institutions increase public support for animal research by improving public trust, understanding of the necessity of animal research, and perception of how animal studies are conducted. In this recording of the Animals in Research Panel from Neuroscience 2018, learn effective ways to communicate openly and start positive conversations about animal research. Panelists will share strategies all scientists can use to increase public support in their local communities.
Watch the Animals in Research Panel from Neuroscience 2017 to streamline your elevator pitch, connect with audiences on social media, and apply best practices in science communication.
Speakers
Mar Sanchez, PhD
Mar Sanchez is an associate professor of psychiatry and behavioral sciences at Emory University and a core scientist in the division of developmental and cognitive neuroscience at the Yerkes National Research Primate Center. Her research examines how early life stress affects the development of brain systems involved in emotional regulation in nonhuman primates. She served as chair of SfN's Committee on Animals in Research from 2015–2018.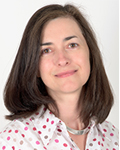 Wendy Jarrett
Wendy Jarrett is chief executive at Understanding Animal Research. She studied classics at Oxford University but has focused on science and health communication for most of the past 29 years, leading the development of Understanding Animal Research and the Concordat on Openness on Animal Research. She additionally introduced a more open approach to media relations at the National Institute for Heath and Clinical Excellence, in the United Kingdom, and helped create the European Animal Research Association.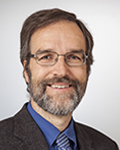 Stefan Treue, PhD
Stefan Treue is the director of the German Primate Center in Göttingen and a professor of cognitive neuroscience and biopsychology at the University of Göttingen, in Germany. His research focuses on the neuronal mechanisms of visual perception in rhesus monkeys and humans, with an additional focus on scientific studies on the welfare of nonhuman primates in neuroscience research. He obtained his PhD in systems neuroscience at the Massachusetts Institute of Technology in 1992 and completed training in animal physiology. Treue is a member of the Academy for Sciences, Göttingen, and in 2010 was awarded the Leibniz Prize of the German Research Foundation (DFG), one of Germany's most prestigious science prizes, for his research on visual attention. He is a member of the Committee on Animals in Research of the DFG, coordinator of EUPRIM-NET, an EU-funded network of eight European primate centers, and speaker at Tierversuche verstehen, a national initiative to improve transparency and communication about animal research.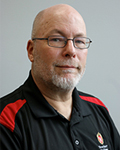 Eric Sandgren, VMD, PhD
Eric Sandgren is a professor of pathobiological sciences at the University of Wisconsin-Madison School of Veterinary Medicine. He received his bachelor's degrees from the University of Wisconsin-Madison and his VMD and PhD in genetics from the University of Pennsylvania. Sandgren's research program examined the genetic basis of cancer development using genetically modified mice, and he has over 60 publications in this area. Since 1995, he has chaired or served on three of UW-Madison's Animal Care and Use Committees, and for 10 years was director of the campus's animal program and Research Animal Resources Center and a spokesperson for animal research issues. He has participated in debates and discussions about animal research ethics, and he gives annual lectures on responsible use of animals in research to undergraduate, graduate, and veterinary students. Recently, he established the Common Ground on Animal Research initiative at the School of Veterinary Medicine, which brings together scientists, ethicists, and community members to work toward shared objectives including creating more comprehensive, accurate, and open communication about animal research, and working to improve research animal well-being.