How to Effectively Communicate Your Animal Research: Elevator Speech, Social Media, and Best Practices
In today's environment, animal researchers need to engage with different audiences to promote understanding of and the need for animal models. However, scientists often face specific challenges when discussing this matter with the public, policymakers, and the press. This interactive panel from Neuroscience 2017 provides engagement strategies and showcases how to connect with various audiences on the importance and benefits of animal research.
Speakers
Mar Sanchez, PhD
Mar Sanchez is an associate professor of psychiatry and behavioral sciences at Emory University and a core scientist in the division of developmental and cognitive neuroscience at the Yerkes National Research Primate Center. Her research examines how early life stress affects the development of brain systems involved in emotional regulation in nonhuman primates. She served as chair of SfN's Committee on Animals in Research from 2015–2018.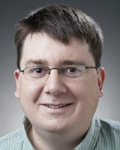 Chris Barncard
Chris Barncard is a science writer at the University of Wisconsin–Madison. He writes about new insights on the world around us in a way that the uninitiated can understand. Alongside coverage of psychology, engineering, and energy research, he helps researchers talk to journalists and the public about their work with animals. He earned his BA in journalism from Marquette University.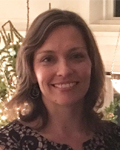 Amanda M. Dettmer, PhD
Amanda M. Dettmer is an editor at Speaking of Research, an international advocacy group that provides accurate information about the importance of animal research in biomedical and veterinary science. She is also the American Psychological Association's 2017-18 Executive Branch Science Policy Fellow. She is responsible for interacting with the public via blog posts, social media (Twitter, Facebook, Reddit, etc.), the media, and professional conferences to promote greater understanding of the responsible, ethical, and highly-regulated use of animals in research, as well as the importance of animal research in scientific and medical advances. Dettmer earned her PhD in behavioral neuroscience from the University of Massachusetts Amherst.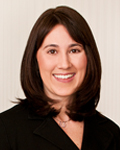 Paula Clifford, MA
Paula Clifford is the executive director for Americans for Medical Progress where she is leading national advocacy efforts. She is also a Pennsylvania Licensed Veterinary Technician and Certified by the American Association for Laboratory Animal Science as a Registered Laboratory Animal Technologist (LATG). She creates and implements several innovative programs designed to provide information to the public about biomedical research and the role of animals in advancing medicine and science. She previously served as a board member for States United for Biomedical Research (SUBR) where she played a key role in fostering collaborations among other biomedical research organizations to more effectively leverage resources, analyze trends and inform the public. Clifford earned her MA in training program evaluation for animal care and use from the University of Pennsylvania.