Sex Differences in the Brain: Balancing Sex in Preclinical Research
Sex is an important biological variable to account for in experiments. Watch this short course from Neuroscience 2018 to become familiar with the mechanisms underlying molecular, neural circuit, and behavioral differences between the sexes to help you better incorporate both sexes into your preclinical research.
Learn about fundamental concepts and hypotheses that have contributed to the current understanding of sex differences in the brain, as well as some of the latest discoveries related to the developmental origins of sex differences, gonadal steroid hormones, stress and vulnerability, reward and affective behaviors, and adolescence.
Speakers discuss sex differences in stress responses and how they may result in different disease pathologies, activation by single hormones of multiple physiological endpoints, latent sex and population differences, reorganization of reward circuity during adolescence, molecular genetic tools for investigating neural circuits that may contribute to sex differences seen at the behavioral level, and more.
Speakers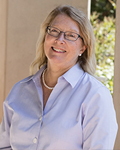 Margaret M. McCarthy, PhD
Margaret McCarthy is professor and chair of the department of pharmacology and a member of the program in neuroscience at the University of Maryland School of Medicine. Her research program focuses on the influence of steroid hormones on the developing brain. She is a member-at-large for neuroscience and a fellow of AAAS, a past president of the Organization for the Study of Sex Differences, and a member of the Society for Behavioral Neuroendocrinology, the Endocrine Society, and the Society for Neuroscience.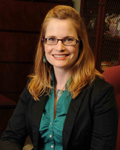 Debra Bangasser, PhD
Debra Bangasser is an associate professor in the department of psychology and neuroscience program at Temple University. She directs the Neuroendocrinology and Behavior Laboratory, which identifies sex differences in stress response that bias males and females toward different pathology. Elucidating these mechanisms will reveal neurobiological factors that confer vulnerability and resilience to stress-related psychiatric disorders. Bangasser's research is currently funded by the National Science Foundation. She has been the recipient of many awards, including SfN's Janett Rosenberg Trubatch Career Development Award.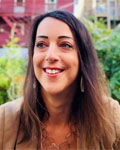 Rebecca Shansky, PhD
Rebecca Shansky is the director of the laboratory of neuroanatomy and behavior at Northeastern University. Shansky earned her PhD in neurobiology at Yale University and completed postdoctoral work at the Mount Sinai School of Medicine. Her team uses rodent models to explore the links between brain structure and function, focusing on how individual differences in response to trauma shape long-term memories. She is a vocal advocate for gender and sex equity in experimental design.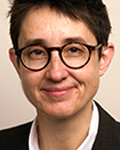 Catherine Woolley, PhD
Catherine Woolley is William Deering Chair in Biological Sciences and a professor of neurobiology and neurology at Northwestern University. She received her BS in zoology from Texas A&M University and her PhD in neuroscience from The Rockefeller University. Woolley's research focuses on steroid modulation of synaptic structure and function in the adult brain and the consequences of steroid-driven synaptic modulation for behavior and disease. This work has led to the discovery of latent sex differences in molecular and circuit-level mechanisms in the brain, in which a stimulus produces the same functional outcome in both sexes by acting through distinct underlying mechanisms in each sex.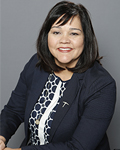 Laura O'Dell, PhD
Laura O'Dell is a professor in the department of psychology at The University of Texas at El Paso (UTEP). She received her PhD in behavioral neuroscience from Arizona State University and conducted her postdoctoral training at The Scripps Research Institute. O'Dell's research program uses rodent models to study the underlying neural mechanisms that promote tobacco use in vulnerable populations, including females, adolescents, and persons with diabetes. Her laboratory combines neurochemical and molecular approaches with behavioral models in order to provide a better understanding of the problem of drug addiction. Her research program is supported by the National Institute on Drug Abuse and the American Diabetes Association, and she has a deep interest in promoting students from diverse backgrounds to pursue a career in science.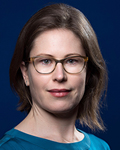 Jessica Tollkuhn, PhD
Jessica Tollkuhn is an assistant professor at Cold Spring Harbor Laboratory. She received her BA in biochemistry and molecular biology from Mills College and her PhD in biomedical sciences from the University of California, San Diego. Tollkuhn is a molecular biologist who studies how estrogen regulates gene expression to give rise to sex differences in brain function and development.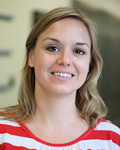 Deena Walker, PhD
Deena Walker, PhD, is a postdoctoral fellow in the laboratory of Eric Nestler at the Icahn School of Medicine at Mount Sinai. Her research focuses on cellular and molecular mechanisms underlying sex differences in adolescent development, with a focus on motivation and reward. She has published extensively on how perturbations during early life influence the development of sex-specific brain regions. She plans to investigate how stress during adolescence alters sex-specific transcription, circuitry, and behavior in adulthood in her independent laboratory.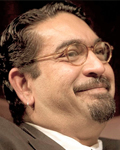 Colin Saldanha, PhD
Colin Saldanha is a professor of biology at American University in Washington, DC, and was recently appointed a rotating program director in the Neural Systems Cluster at the National Science Foundation. His research interests involve the complex interactions among hormones, the brain, and behavior. More specifically, Saldanha studies the spatial and temporal precision of hormone delivery, with particular attention to neural estradiol synthesis at the synapse and in glial cells. He mostly relies on avian models of both sexes in his studies and includes the behavioral consequences of synaptic and glial neurosteroidogenesis in his research program. His research has been funded by the National Institutes of Health and the National Science Foundation.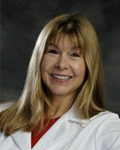 Jill Becker, PhD
Jill Becker is the Patricia Y. Gurin Professor of Psychology and a research professor in the Molecular and Behavioral Neuroscience Institute at the University of Michigan. Becker received her PhD from the University of Illinois. She is the author of more than 130 articles or chapters and has had numerous grants from the National Institutes of Health and the National Science Foundation. Becker's research over the last 30 years has investigated how gender/sex and ovarian hormones influence the brain and behavior. She has received numerous awards, including the WCBR Pioneer Award in 2017, the Ting-Kai Li Lecture Award from the Research Society on Alcoholism in 2016, and SfN's Louise Hanson Marshall Special Recognition Award in 2010.