Building a Supportive Global Network
Developing strategic research and personal connections — a global network — can help you navigate career transitions and challenges and be successful in your career.
In this workshop from Neuroscience 2018, a panel of researchers with experience living and working away from their home countries offered advice for building these culturally based support systems, centered around the four themes below.
Read on for highlights and advice, and watch the recording to listen in on this interactive panel discussion.
---
Building Your Narrative
Why to share your story: Talking about your background helps people understand who you are, promote compassion, and allow you to serve as an example for others.
What to include: Whether you're introducing yourself to a peer, PI, mentor, or potential collaborator, talk about what got you interested in science and any moments or chance meetings that changed the course of your career.
---
How to Build Global Micro-Communities
What to look for: Find mentors who can teach you skills, peers who can critique your research, and sponsors who can recommend you for positions, promotions, and awards.
Advice for approaching mentors: Focus on building relationships with the people you may want to mentor you, and be deliberate — know what questions you want to ask and what value you will bring to the relationship.
---
Using Your Social Network to Be Heard
Ways to use social networks: Look for postdoc and university job postings, connect with PIs, stay apprised of new research findings and ideas, and discover communities.
Key tip: Many social networks exist — be selective, and know what you want from each you choose.
---
Culture and Language as Powerful Connectors
Improving communication skills: Acknowledge any language limitations and work at them. Don't be afraid to make grammatical mistakes or ask for help.
How to balance communities: Keep a support system of people with similar interests with whom you can decompress (science can be one of them!), but reach out to people who can help you learn the language, too — perhaps beyond your scientific colleagues.
---
Speakers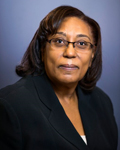 Emmeline Edwards, PhD
Emmeline Edwards is director of the Division of Extramural Research of the National Center for Complementary and Integrative Health (NCCIH). In that capacity, she is responsible for development of scientific programs or areas of science that fulfill NCCIH's mission as well as planning, implementation, and policy. NCCIH is one of 27 components of the National Institutes of Health (NIH), with a mission to define, through rigorous scientific investigation, the usefulness and safety of complementary and integrative health interventions and their roles in improving health and health care. Edwards earned her PhD in neurochemistry from Fordham University, did postdoctoral research in behavioral pharmacology and neuroscience at the State University of New York, and was a tenured associate professor in the department of pharmacology at the University of Maryland. Her research there focused on the neural mechanisms of complex behaviors and characterization of a genetic model of affective disorders. She also served as chair of the Graduate Studies and Research Committee and a member of the Dean's Executive Council at the University of Maryland. Currently, Edwards is also chair of Women in World Neuroscience (WWN), an independent mentoring and networking organization with the primary mission of identifying, promoting, and implementing mentoring and networking opportunities for women neuroscientists across the world.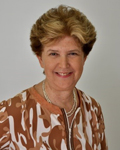 Illana Gozes, PhD
Illana Gozes is the Lily and Avraham Gildor Chair for the Investigation of Growth Factors at Tel Aviv University. At the Sackler Faculty of Medicine, Gozes heads the Dr. Diana and Zelman Elton (Elbaum) Laboratory for Molecular Neuroendocrinology, in the department of human molecular genetics and biochemistry, also affiliated with the Sagol School of Neuroscience and the Adams Super Center for Brain Studies. Gozes is editor-in chief of the Journal of Molecular Neuroscience and an associate editor of the Journal of Alzheimer's Disease. Among others, she heads SfN's Tel Aviv chapter and is a member of the Editorial Advisory Panel and Editorial Board of Scientific Reports at Nature, as well as a former president of the Israel Society for Neuroscience (ISFN) and past director of the Adams Super Center for Brain Studies. She was the founding scientist and a director at Allon Therapeutics Inc., in Canada, and is chief scientific officer of Coronis Neurosciences. She has published more than 300 papers in the field and received prizes including the Teva Award, the Landau Prize, the Humboldt Research Award, and the RARE Champion of Hope Award for her pioneering work on nervous system function, from genes to behavior and drug development for ADNP syndrome.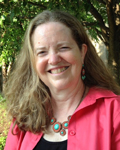 Pamela Butler, PhD
Pamela Butler is an associate professor of psychiatry at New York University School of Medicine and a research scientist at the Nathan Kline Institute for Psychiatric Research. She received her PhD in psychology from the City University of New York and did postdoctoral fellowships at Duke and Columbia universities. Her research centers on understanding deficits in perceptual and social function in schizophrenia. She currently has NIH grants to study perceptual cognitive remediation in schizophrenia and social reward learning in schizophrenia. She also teaches science writing at New York University.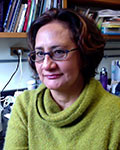 Teresa Morales, PhD
Teresa Morales is an associate professor in the department of cellular and molecular neurobiology of the Institute for Neurobiology at the National University of Mexico (UNAM), in Mexico, where she has served as coordinator of the graduate program and chair of her department. Morales' research interests lie in hormones, stress, and neuroplasticity due to reproductive experience in key brain areas: the hypothalamus, hippocampus, and olfactory bulb. She received her undergraduate degree in biology from the University of Veracruz and her PhD in physiology from UNAM. She completed postdoctoral training at the Salk Institute Laboratory of Neuronal Structure and Function.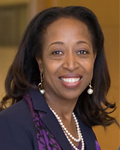 Jean King, PhD
Jean King an active neuroscientist and Peterson Family Dean of Arts and Sciences at Worcester Polytechnic Institute. Previously she was vice provost of biomedical research and a professor of psychiatry, radiology, and neurology at the University of Massachusetts Medical School. King's current research interests include the use of novel multimodal neuroimaging techniques to explore the impact of stressors and addiction on neural networks, as well as neural mechanisms underlying comorbidity in disorders such as attention deficit hyperactivity disorder and traumatic brain injury. She received her doctorate in neurophysiology from New York University and completed postdoctoral training in translational neuroscience at Emory University.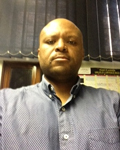 Musa Mabandla, PhD
Musa Mabandla is the dean and head of the School of Laboratory Medicine and Medical Sciences at the University of KwaZulu-Natal, in South Africa. He previously worked as a lecturer and researcher at the University of Cape Town. Mabandla's main research interests lie in finding nonconventional treatments for neurodegenerative diseases such as Parkinson's disease, Alzheimer's disease, and HIV-associated dementia. He is also interested in finding the link between prenatal stress exposure and the development of complex febrile seizures that may result in cognitive impairment. He received his undergraduate and PhD degrees in the field of neurophysiology from the University of Cape Town.
Martha Dávila-García, PhD
Martha I. Dávila-García is an associate professor of pharmacology at the Howard University College of Medicine. She is a member of the executive committee of the World Women in Neurosciences Group. She is on the board of directors of the Society for Advancement of Chicanos/Hispanics and Native Americans in Science, the largest multidisciplinary and multicultural organization in the country. Dávila-García's main research interests lie in tobacco dependence and drugs of abuse effects on cardiovascular systems, nicotinic receptor pharmacology, and development of new nicotinic drugs. She received her undergraduate degree in biology from Slippery Rock University of Pennsylvania and her MS and PhD in biology/neurobiology from New York University. She completed postdoctoral training at the University of California, Irvine, and Georgetown University.