The Power of Effective Storytelling: Communicating the Value of Brain Research
Never has it been more important to increase understanding of the value of science for improving human health. Communicating the exciting implications of neuroscience discoveries to an audience of nonscientists, however, requires thought, skill, and a bit of theater to achieve that "aha!" moment.
In this Neuroscience 2017 event, experienced scientists and a Washington Post reporter give TED-style talks sharing insight so you walk away knowing how to present complicated research in ways that engage an audience and establish rapport while also translating the impact of incremental discoveries.
Speakers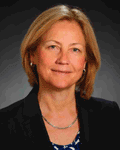 Frances Jensen, MD, PhD
Frances E. Jensen is an associate professor of neurology at Harvard Medical School and director of epilepsy research at Boston Children's Hospital. She serves on many advisory boards for private and public research foundations, is a past chair of SfN's Program Committee, and is a past chair of the Council of Medical Education of the American Epilepsy Society where she made important contributions to professional training. Among other honors, Jensen has received the First Award from NIH and was the 2003 Lennox Lecturer at the American Epilepsy Society Meeting.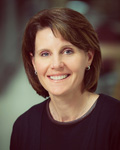 Lara Boyd, PhD
Lara Boyd is a neuroscientist and physical therapist at the University of British Columbia. She is a professor and Canada Research Chair and has been a Michael Smith Scholar and a Peter Wall Scholar. Boyd directs the Brain Behavior Lab at the University of British Columbia, where her work centers on answering the question of what limits — and what facilitates — neuroplasticity.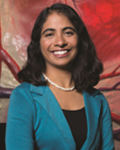 Jayatri Das, PhD
Jayatri Das is the chief bioscientist at The Franklin Institute in Philadelphia, Pennsylvania. She led the development of the Institute's two newest exhibitions — Your Brain, the nation's largest permanent exhibition about the neuroscience and psychology of the human brain, and SportsZone. She also leads the Institute's programming initiatives to advance informal science education about materials science, nanotechnology, synthetic biology, and other areas of emerging science and their societal impact. Prior to joining The Franklin Institute, Das was awarded a Christine Mirzayan Science and Technology Policy Fellowship from The National Academies of Science, Engineering, and Medicine, during which she developed and evaluated programs for the Marian Koshland Science Museum in Washington, DC. She was honored with the American Alliance of Museums' Nancy Hanks Award for Professional Excellence. Das is also a Fellow of the Center for Neuroscience & Society at the University of Pennsylvania. She earned her BS in biology and a BS in biochemistry and molecular biology from Pennsylvania State University, PhD in ecology and evolutionary biology from Princeton University, and she completed postdoctoral research in biology at the University of Pennsylvania.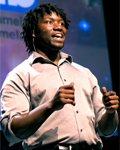 Lyl Tomlinson, PhD
Lyl Tomlinson is currently a postdoctoral scholar and program coordinator at Stony Brook University. His major investigative focus relates to the effects of aerobic exercise on oligodendrocyte development. Tomlinson won the 2014 National NASA FameLab science communication competition. He is a longtime associate of the Alan Alda Center for Communicating Science and has been recognized as an "Alda All-Star." His work with the center spans many projects, including helping to launch Science Unplugged, a multimedia science communication effort that allows scientists into high schools, libraries, and online platforms to discuss research and answer hot-button questions. He earned his BA in psychology from City University of New York—Brooklyn College and his PhD in neuroscience from Stony Brook University.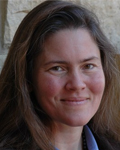 Laura Helmuth, PhD
Laura Helmuth is the health, science, and environment editor for The Washington Post and one of the most respected science writers in the country. Previously, she was the director of digital news for National Geographic, science and health editor for Slate, science editor for Smithsonian Magazine, as well as a news editor for Science Magazine. Helmuth is also the president of the National Association of Science Writers. She earned her PhD in cognitive neuroscience from the University of California, Berkeley.