Win-Concurrent Sensory Cues Can Promote Riskier Choice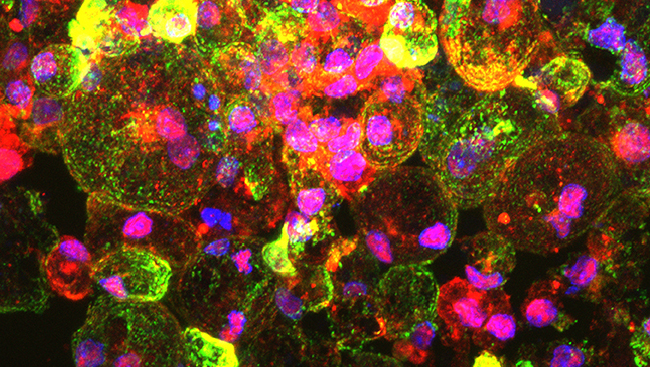 Material below summarizes the article Win-Concurrent Sensory Cues Can Promote Riskier Choice, published on November 28, 2018, in JNeurosci and authored by Mariya V. Cherkasova, Luke Clark, Jason J.S. Barton, Michael Schulzer, Mahsa Shafiee, Alan Kingstone, A. Jon Stoessl, and Catharine A. Winstanley.
Reward-related stimuli can potently influence behavior. For example, exposure to drug-paired cues can trigger drug seeking, use, and relapse in people suffering from addiction. What are the mechanisms whereby cue exposure might translate into harmful addictive behavior?
One candidate mechanism we studied is an influence on cost-benefit decision making: Cue exposure might bias cost-benefit analysis such that drug use might seem like a good idea in the moment, with the benefits judged to outweigh the costs. Earlier findings indeed suggested that reward-paired cues promoted riskier choice in rats.
We examined whether reward-paired sensory cues altered choice under uncertainty and risk in two laboratory gambling tasks. One was the Iowa Gambling Task, in which participants gambled based on what they learned about gambles from the outcomes (wins or losses) of their earlier choices. The second was a "two-choice lottery" task in which participants chose between a gamble that gave them a better chance of winning a smaller amount versus a gamble that gave them less of a chance of winning a larger amount. We had 131 volunteers perform these decision-making tasks with and without the cues accompanying win feedback. While participants performed these tasks, we used eye tracking to examine eye fixations during decision-making and pupil dilation as an index of arousal.
Sensory reward cues did not alter choice on the Iowa Gambling Task. However, on the two-choice lottery task, participants who performed the version with win-accompanying cues made riskier choices. In the cued task, eye tracking analysis indicated people looked less at the pie charts representing the odds of winning while they were deliberating between two gambles, suggesting their choices were less influenced by reward probability. This conclusion was additionally supported by statistical modeling of participants' choices as a function of gamble characteristics.
We also found that the pupils of participants performing the cued version of the task dilated more as they made their choices and anticipated the outcomes. This indicated greater arousal associated with the cued task. This was not limited to arousal associated with the experience of sensory stimulation at the time of feedback but rather could be generalized to the overall experience of the task.
The underlying neural mechanisms of these effects are unclear and need to be probed in future studies. A previous study in rats found the risk-promoting effect of reward-paired cues was dopamine-dependent, but it remains to be seen whether this is also the case in humans. Because pupil dilation is closely related to noradrenaline signaling, the arousal-promoting effects of cues may be related to noradrenergic modulation.
In summary, our data show reward-paired sensory cues can bias cost-benefit analyses, promoting riskier decisions, as well as arousal. By demonstrating risk-promoting effects of cues in human participants, our data identify a mechanism by which cue reactivity might translate into maladaptive behavioral outcomes in people with addictions.
In particular, the results may be informative with regard to the effects of reward-paired sensory feedback on problematic gambling. The sensory cues we used in our tasks were inspired by the audiovisual feedback that accompanies wins on electronic gambling machines. Little is known about how the intense audiovisual stimulation affects the players of these machines, but our findings suggest it could directly influence a player's decisions.
Visit JNeurosci to read the original article and explore other content. Read other summaries of JNeurosci and eNeuro papers in the Neuronline collection SfN Journals: Research Article Summaries.
Win-Concurrent Sensory Cues Can Promote Riskier Choice. Mariya V. Cherkasova, Luke Clark, Jason J.S. Barton, Michael Schulzer, Mahsa Shafiee, Alan Kingstone, A. Jon Stoessl, and Catharine A. Winstanley. JNeurosci Nov 2018, 38 (48) 10362-10370; DOI: https://doi.org/10.1523/JNEUROSCI.1171-18.2018