Spinal Cord Biology at Single Cell Resolution
Single cell sequencing technology has the potential to revolutionize our understanding of cell types and the transcriptional landscapes underlying cellular function. Here, we present two major advances in the application of single cell approaches to spinal cord biology: (1) a harmonized atlas of cell types that unifies the work of six independent labs and (2) an example of how each cell type's gene expression changes after spinal cord injury.
Speakers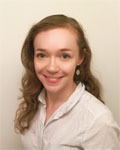 Kaya Matson
Kaya Matson is a PhD Candidate at Ariel Levine's lab through the NIH-Johns Hopkins Graduate Partnership Program. Matson's thesis work leverages sequencing at the single cell level to characterize cell types after spinal cord injury in mice. She has worked to optimize nuclei isolation from difficult-to-dissociate tissues, allowing for transcriptional profiling of the mouse and human spinal cord.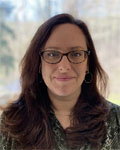 Ariel Levine, MD, PhD
Ariel Levine joined NINDS in 2015 where her lab studies how the molecules, neurons, and circuits of the spinal cord mediate normal behavior and learn. Levine received a PhD from The Rockefeller University, and an MD from Cornell University. During her graduate research with Ali Brivanlou, she studied the role of TGF-β signaling during embryonic development. Levine did postdoctoral research with Samuel Pfaff at The Salk Institute, where she identified a novel population of spinal neurons that encode "motor synergies" – modular neural programs for simple movements that are thought to underlie a wide variety of common behaviors.