Transcranial Random Noise Stimulation Acutely Lowers the Response Threshold of Human Motor Circuits

September 28, 2021
12:00 PM - 1:00 PM
Join this interactive session as Weronika Potok and Nicole Wenderoth discuss their paper, "Transcranial Random Noise Stimulation Acutely Lowers the Response Threshold of Human Motor Circuits" with JNeurosci Editor-in-Chief Marina Picciotto. Attendees can submit questions at registration and live during the webinar.
Below is the significance statement of Transcranial Random Noise Stimulation Acutely Lowers the Response Threshold of Human Motor Circuits, published on April 28, 2021, in JNeurosci and authored by Weronika Potok, Marc Bächinger, Onno van der Groen, Andreea Loredana Cretu, and Nicole Wenderoth.
A hallmark feature of stochastic resonance (SR) is that signal processing can benefit from added noise. This has mainly been demonstrated at the single-cell level in vitro where the neural response to weak input signals can be enhanced by simultaneously applying random noise. Our finding that transcranial random noise stimulation (tRNS) acutely increases the excitability of corticomotor circuits extends the principle of noise benefits to the neural population level in human cortex. Our finding is in line with the notion that tRNS might affect cortical processing via the SR phenomenon. It suggests that enhancing the response of cortical populations to an external stimulus might be one neurophysiological mechanism mediating performance improvements when tRNS is applied to sensory cortex during perception tasks.
Speakers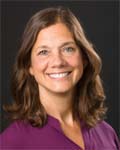 Marina Picciotto, PhD
Marina Picciotto is the Charles B.G. Murphy Professor of Psychiatry in the Child Study Center of Neuroscience and Pharmacology at Yale University, where she has been on the faculty since 1995. Dr. Picciotto's research interests lie in understanding the role of molecular signaling in complex behavior, focusing on the function of acetylcholine and its receptors in learning, development, and circuit function. She received her undergraduate degree in biological sciences from Stanford University and her PhD in Molecular Neurobiology from Rockefeller University. She completed her postdoctoral training at the Institute Pasteur in Paris.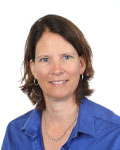 Nicole Wenderoth, PhD
Nicole Wenderoth is a professor of neural control of movement. Wenderoth is the director of the Neural Control of Movement laboratory in the department of health sciences and technology at the Swiss Federal Institute of Technology, Zurich, and the director of the future health technologies program at the Singapore Swiss Federal Institute of Technology Center. Wenderoth heads a multidisciplinary research group that develops new interventions for modulating neural processing and human behavior in health and disease. She also leads the interdisciplinary research program Future Health Technologies in Singapore. Wenderoth's Neural Control of Movement Lab investigates how the human brain controls behavior and flexibly adapts to the environment. She received her PhD in movement physiology and biomechanics from the German Sport University, Cologne.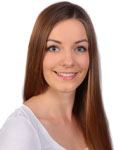 Weronika Potok
Weronika Potok is a PhD student in the Neural Control of Movement Lab at Swiss Federal Institute of Technology, Zurich. Potok's research focuses on modulation of the brain function with noninvasive brain stimulation in humans. She explores whether transcranial random noise stimulation modulates brain activity in the motor as well as visual system in accordance with the stochastic resonance phenomenon. She received her master's degrees in cognitive science as well as in psychology from Adam Mickiewicz University in Poznan, Poland. After graduating she started a research traineeship in the movement disorders and neurostimulation department at the University Medical Center at Johannes Gutenberg University Mainz, Germany.