Human Hippocampal Neurons Track Moments in a Sequence of Events

October 26, 2021
12:00 PM - 1:00 PM ET
Join this interactive session as Dr. Leila Reddy discusses her paper, "Human Hippocampal Neurons Track Moments in a Sequence of Events" with JNeurosci Editor-in-Chief Marina Picciotto. Attendees can submit questions at registration and live during the webinar.
Below is the significance statement of the paper published on August 4, 2021, in JNeurosci and authored by Leila Reddy, Benedikt Zoefel, Jessy K. Possel, Judith Peters, Doris E. Dijksterhuis, Marlene Poncet, Elisabeth C. W. van Straaten, Johannes C. Baayen, Sander Idema, and Matthew W. Self.
Episodic memory refers to our ability to remember the what, where, and when of a past experience. Representing time is an important component of this form of memory. Here, we show that neurons in the human hippocampus represent temporal information. This temporal signature was observed both when participants were actively engaged in a memory task, as well as during 10-s-long gaps when they were asked to wait before performing the task. Furthermore, the activity of the population of hippocampal cells allowed for decoding one temporal epoch from another. These results suggest a robust representation of time in the human hippocampus.
Speakers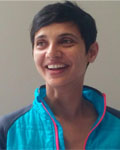 Leila Reddy, PhD
Leila Reddy is a scientist at the Brain and Cognition Research Center, CNRS, in Toulouse, France. Reddy's research focusses on the study of the human brain, particularly visual perception, learning and memory. She received her undergraduate degree in Chemistry from Pomona College, CA and her PhD in Computation and Neural Systems from Caltech. She completed her postdoctoral training at MIT.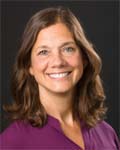 Marina Picciotto, PhD
Marina Picciotto is the Charles B.G. Murphy Professor of Psychiatry in the Child Study Center of Neuroscience and Pharmacology at Yale University, where she has been on the faculty since 1995. Dr. Picciotto's research interests lie in understanding the role of molecular signaling in complex behavior, focusing on the function of acetylcholine and its receptors in learning, development, and circuit function. She received her undergraduate degree in biological sciences from Stanford University and her PhD in Molecular Neurobiology from Rockefeller University. She completed her postdoctoral training at the Institute Pasteur in Paris.