Non-overlapping Neural Networks in Hydra vulgaris
In this talk, Christophe Dupré discusses how the transparent Hydra vulgaris can be used to study neuronal control of behavior.
Speaker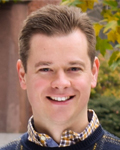 Christophe Dupré, PhD
Christophe Dupré is a postdoctoral fellow in the molecular and cellular biology department at Harvard University, in the laboratories of Florian Engert and Jeff Lichtman. His research focuses on the nervous system of Hydra vulgaris, particularly on how it is able to adapt to different sizes. He received his BS and MSc from the Swiss Federal Institute of Technology and his PhD from Columbia University under the supervision of Rafael Yuste.