New Insights Into the Aging Brain Revealed by Longitudinal fMRI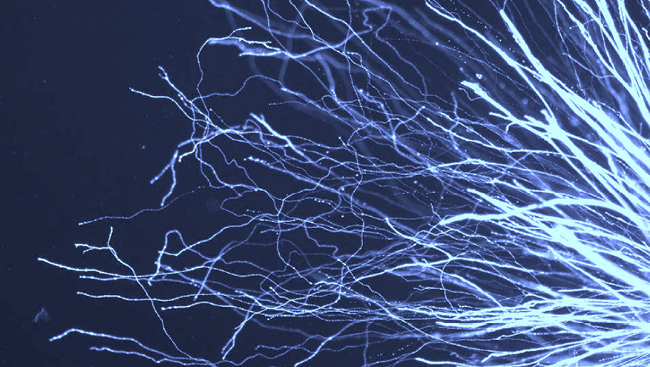 Material below summarizes the article Longitudinal Changes in Component Processes of Working Memory, published on March 6, 2017, in eNeuro and authored by Anna Rieckmann, Sara Pudas, and Lars Nyberg.
Working memory is a central component of human goal-oriented behavior, reasoning, and decision-making. It describes our ability to maintain and manipulate information over brief periods of time after the information is no longer present in the environment.
In the past, comparisons between healthy young and elderly adults have suggested that working memory declines as part of normal aging and is accompanied by changes in frontal and parietal brain regions. Interventions that target working memory functions in the elderly may therefore be a promising target to slow down cognitive decline and improve quality of life in the elderly.
However, until now, age-related changes in working memory and their neural basis have rarely been studied in a longitudinal setting (by following individuals over time). A longitudinal study of working memory and its underlying brain activity is essential for accurately understanding cognitive and brain changes that occur during normal aging.
Using functional magnetic resonance imaging (fMRI), this study of 136 healthy older adults from the Swedish Betula study provides novel longitudinal evidence for a decline of working memory functions and underlying brain activity.
Participants entered the MRI scanner twice, separated by an interval of four years. During each scanning session, they were presented with letters that they were asked to remember for 3.5 seconds. In one condition, they were shown a probe letter and asked whether it was one of the initial letters. In another condition, participants were asked whether the probe letter was the subsequent letter in the alphabet to any of the initial letters.
While both conditions tax the maintenance component of working memory, only the latter condition required manipulation of the information. Thus, the experiment allows differentiating changes in component processes of working memory, separating maintenance from manipulation.
Comparisons of behavioral and brain data between the two time points suggested the existence of two separable, age-related changes in brain function that differentially affect working memory functions:
Declining recruitment of the left lateral prefrontal cortex, a core working memory region involved in manipulation, was observed specifically in the condition taxing manipulation. Separating the participants based on their performance in the task further showed that individuals who had stable performance over four years also had stable prefrontal activation over four years. This is consistent with the notion that a determinant of successful aging is a well-preserved, youth-like brain.
Increases in bilateral parietal cortex activation, which is involved in sustained attention, were observed for maintenance in both task conditions. Examining 81 older adults who entered the study but failed to complete the follow-up scan four years later provided further insights into the functional implications of increased parietal activation. These "drop-outs," of which the majority reported declining health as the reason to withdraw from the study, could be reliably differentiated from the rest of the sample by their high levels of parietal activity already at baseline, suggesting that increased parietal activation may be a sign of impending disease.
Indeed, early stages of Alzheimer's disease are associated with pronounced brain structural deficits that primarily target posterior regions, including the parietal lobes.
Cross-sectional multiple regression analyses of the same individuals did not identify these age-related patterns, which underscores that neurobiological changes during aging cannot be readily inferred by comparisons between people of different ages.
In summary, this study shows that aging is accompanied by time-dependent decreases in the left prefrontal cortex and increases in right inferior parietal cortex during working memory. Importantly, the results suggest that the frontal and parietal changes are dissociable in terms of their role in manipulation and maintenance, respectively, and that they likely have different neurobiological etiologies.
Visit eNeuro to read the original article and explore other content. Read other summaries of JNeurosci and eNeuro papers in the Neuronline collection SfN Journals: Research Article Summaries.
Longitudinal Changes in Component Processes of Working Memory. Anna Rieckmann, Sara Pudas, Lars Nyberg. eNeuro Mar 2017, 4 (2) ENEURO.0052-17.2017; DOI: 10.1523/ENEURO.0052-17.2017