Neurobiology of Disease Workshop: Stroke Recovery
Stroke is a leading cause of death and disability worldwide. From stem cells to brain-computer interfaces, novel functional neuroimaging techniques to new animal model approaches, stroke research is pushing the boundaries of neuroscience.
The Neurobiology of Disease Workshop provides students and early-career scientists with in-depth overviews of diseases of the nervous system.
The 2014 Neurobiology of Disease Workshop reviews stroke research concepts beyond the acute injury setting, exploring efforts to define and promote productive long-term recovery.
Watch the follow-up webinar that took place on May 5.
Speakers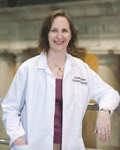 Claudia Testa, MD, PhD
Claudia Testa is an associate professor in the department of neurology, the Huntington's disease program director, and the associate director of clinical care and research at the Parkinson's and Movement Disorders Center at Virginia Commonwealth University.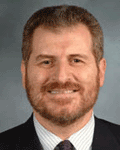 Constantino Iadecola, MD
Costantino Iadecola received his MD degree from the University of Rome, Italy, where he trained in neurology with Cesare Fieschi. He trained at Cornell University as a postdoctoral fellow with Donald Reis before becoming a neurology resident with Fred Plum. Costantino served as the director of the division of neurobiology at Cornell before becoming the director of the Brain and Mind Research Institute, a new entity focused on translational neuroscience research at Weill Cornell Medical College. He was also named the Anne Parrish Titzell Professor of Neurology, a chair previously held by Harold Wolff, Fred Plum, and Flint Beal.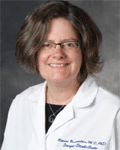 Marion Buckwalter, MD, PhD
Marion Buckwalter is an associate professor of neurology and neurosurgery at the Stanford University Medical Center. She is board certified in neurology and neurocritical care and sees patients in the intensive care unit at Stanford Hospital. Her laboratory's goal is to improve how people recover after a stroke.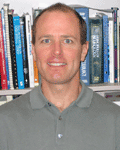 Tom Carmichael, MD, PhD
Tom Carmichael is an associate professor in the department of neurology at the Geffen School of Medicine at UCLA. He received his MD and PhD from Washington University School of Medicine, where he also completed a neurology residency. Tom studied the mechanisms of axonal sprouting specifically looking at neurorehabilitation and stroke as a HHMI physician postdoctoral fellow at UCLA. In 2001, Tom joined the UCLA faculty. His laboratory has continued to study the molecular and cellular mechanisms of neural repair after stroke. Tom is an attending physician on the Neurorehabilitation and Stroke clinical services at UCLA.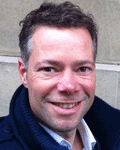 Rick Dijkhuizen, PhD
Rick Dijkhuizen received his PhD at Utrecht University where he is currently an associate professor and is the head of the Biomedical MR Imaging and Spectroscopy Group at the medical center. He worked at the Athinoula A. Martinos Center for Biomedical Imaging as a postdoctoral fellow and as an instructor. His current research interests include multiparametric imaging of brain structure and function in health and disease. He is an active member of the EU-funded European Stroke Network, and serves on the Board of Directors of the International Society for Cerebral Blood Flow and Metabolism, and the editorial boards of the Journal of Cerebral Blood Flow and Metabolism and Translational Stroke Research.
Leigh Hochberg, MD, PhD
Leigh Hochberg is a vascular and critical care neurologist at Massachusetts General Hospital, Brigham & Women's Hospital, and Spaulding Rehabilitation Hospital. He received his MD and PhD at Emory University where he studied motor cortical plasticity. He was the first to use cortical recordings from chronically implanted electrodes to drive a robot wrist. Leigh researches novel neurotechnologies to help people with paralysis and other neurologic disorders, and studies the cortical neuronal activities in normal movement and neurologic disease. Leigh's research has appeared on the cover of Nature, and has been featured on CBS' "60 Minutes," NPR, and in The Wall Street Journal and The New York Times.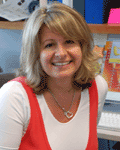 Cindi Morshead, PhD
Cindi Morshead is a professor and chair of the division of Anatomy at the University of Toronto. She also has appointments in the department of rehabilitation science in the Institute of Biomaterials and Biomedical Engineering. She researches stem cell biology, specifically adult neural stem cells. Cindi completed her PhD at the University of Toronto. She is a member of the Networks for Centres of Excellence Stem Cell Network and the Canadian Stroke Network and received the Premiers Research Excellence award and the George Armstrong Peters Prize for her research.