Neurobiology of Disease Webinar Stroke Recovery

May 05, 2015
1:00 PM - 2:00 PM
From stem cells to brain-computer interfaces, novel functional neuroimaging techniques to new animal model approaches, stroke research is pushing the boundaries of neuroscience.
The Neurobiology of Disease Workshop provides students and early-career scientists with in-depth overviews of diseases of the nervous system.
In this webinar, faculty from the 2014 Neurobiology of Disease Workshop will further develop topics introduced in the live session and explore the role of brain age in pediatric and neonatal strokes and gender effects.
Speakers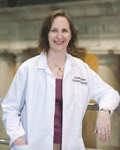 Claudia Testa, MD, PhD
Claudia Testa is an associate professor in the department of neurology, the Huntington's disease program director, and the associate director of clinical care and research at the Parkinson's and Movement Disorders Center at Virginia Commonwealth University.
Louise McCullough, MD, PhD
Louise McCullough is a professor of neurology and neuroscience and the director of stroke research at UConn Health. Her primary research focus is the basic mechanisms involved in cerebral ischemia specifically examining how the male and female brains differ in their response to ischemia. She is also currently examining how to manipulate energy metabolism in the ischemic brain to promote neuronal survival after stroke.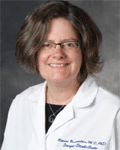 Marion Buckwalter, MD, PhD
Marion Buckwalter is an associate professor of neurology and neurosurgery at the Stanford University Medical Center. She is board certified in neurology and neurocritical care and sees patients in the intensive care unit at Stanford Hospital. Her laboratory's goal is to improve how people recover after a stroke.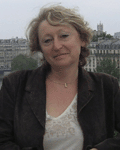 Zena Vexler, PhD
Zinaida Vexler is the director of research at the Neonatal Brain Disorders Center at the University of California in San Francisco. She has trained in chemistry, biochemistry, pharmacology, and physiology, and has been researching the mechanisms of experimental stroke for more than 20 years. Her lab was the first to establish model of neonatal focal stroke in rats and is the only laboratory that can produce focal arterial stroke in neonatal mice.