Models in Microglial Research
In this video, Francesca Peri describes the experimental models currently available to study microglia, with special attention to different animal models, ant to the recent advances in "in vitro" models, such as induced-pluripotent stem cell (iPSC) derived microglia.
Speaker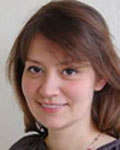 Francesca Peri, PhD
Francesca Peri is a professor at the University of Zürich, Switzerland. Peri earned her PhD from the University of Cologne, and completed postdoctoral training at the Max-Plank Institute for Developmental Biology, Germany. Her lab investigates microglia and their interaction with neurons exploiting the massive imaging potential of the transparent fish embryo.