Human Brain Malformations Workshop
Brain malformations, especially those affecting the cerebral cortex, are common causes of intellectual disability and epilepsy. Recent advances in genetics, imaging, and cell biology have substantially increased our knowledge of the mechanisms underlying cortical development and how it can go awry.
In this Neurobiology of Disease Workshop conducted at Neuroscience 2015, leading experts review some of the genes, cellular pathways, processes, and structures commonly affected in brain malformations including PI3K/mTOR signaling, tubulin, reelin, and cilia.
Check out up the Human Brain Malformations Webinar to learn more topics discussed in this workshop.
Speakers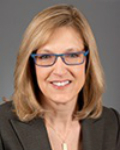 Elizabeth Engle, MD
Elizabeth Engle is a professor of neurology and ophthalmology at Harvard Medical School and an investigator of the Howard Hughes Medical Institute. At Boston Children's Hospital, she is a senior associate in neurology, ophthalmology, and medicine. She is studying the development of cranial nerves and defining genetic disorders that perturb their normal development in humans and model organisms. The Engle laboratory has several themes, including congenial cranial dysinnervation disorders, axon guidance, and strabismus. Engle attended Middlebury College and the Johns Hopkins School of Medicine.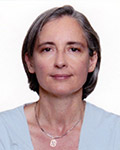 Gabriella D'Arcangelo, PhD
Gabriella D'Arcangelo is an associate professor in the department of cell biology and neuroscience at Rutgers University. Her research focuses on the molecular mechanisms of mammalian brain development, injury, and neurological disorders. D'Arcangelo received her PhD in neurobiology and behavior from the State University of New York at Stony Brook.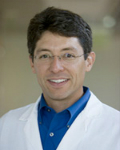 Joseph Gleeson, MD
Joseph Gleeson is the director of the Laboratory of Pediatric Brain Diseases at Rockefeller University and an investigator at Howard Hughes Medical Institute. Gleeson's goal is to identify the genetic causes and pathogenic mechanisms underlying pediatric brain disorders. In the process, his lab has discovered that many conditions previously considered untreatable have potential points of treatment.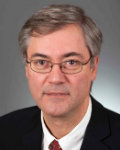 Mustafa Sahin, MD, PhD
Mustafa Sahin is a professor of neurology at Harvard Medical School and director of the Multidisciplinary Tuberous Sclerosis Program (which he established) at Boston Children's Hospital. He is also the director of the Translational Neuroscience Center at Boston Children's Hospital. Sahin's research on nerve fiber connections has improved our understanding of nerve function and new treatment approaches to epilepsy and autism. He has received numerous awards, including the 2005 Young Investigator Award from the Child Neurology Society and a 2009 John Merck Scholar Award. Sahin received his MD and PhD from Yale University School of Medicine and completed an internship at Children's Hospital of Philadelphia and residencies at Children's Hospital of Philadelphia and Boston's Children Hospital.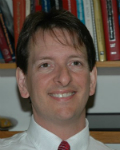 Peter Crino, MD, PhD
Peter Crino is a professor and chair of neurology at the University of Maryland School of Medicine. Previously, he was a professor and vice chair for research at Temple University School of Medicine's Shriners Hospital Pediatric Research Center and director of the Temple University Comprehensive Epilepsy Center. Crino specializes in epilepsy and is studying mechanisms of abnormal brain development that lead to brain malformations, epilepsy, autism, and intellectual disability. Crino received his MD from Yale University and PhD from Boston University. He completed his residency in neurology and fellowship in epilepsy at the University of Pennsylvania.