From Pediatric Encephalopathy to Alzheimer's: Linking Mitochondria to Neurological Diseases
Mitochondria are essential organelles that perform hundreds of biochemical reactions essential for processes beyond the generation of ATP. The last decade has seen an explosion in our understanding of the cell biology of mitochondria, providing a renewed understanding of their contribution to neurological diseases.
This Neurobiology of Disease Workshop (NDW) focuses on recent discoveries in the:
Etiology of mitochondrial diseases.
Importance of mitochondrial plasticity within brain function.
Mechanisms of mitochondrial motility in neurons.
Critical importance of mitochondrial contacts with other organelles for the flux of metabolites.
Mitochondrial quality control pathways that ensure cellular survival.
Research experts also share how these aspects of mitochondrial biology are altered in disease, including pediatric encephalomyopathies, Alzheimer's, ALS, Parkinson's, Huntington's, and others.
Find other NDWs and related webinars and articles on Neuronline.
Speakers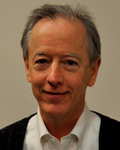 Richard Youle, PhD
Richard Youle is a senior investigator at Porter Neuroscience Research Center. He previously was a principal investigator for the Surgical Neurology Branch of the National Institute of Neurological Disorders and Stoke. Youle's main research focuses on mitochondrial quality control, molecular mechanisms of autophagy and neurodegenerative disorders. He received his BA from Albion College and PhD from the University of South Carolina.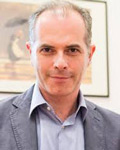 Luca Scorrano, PhD
Luca Scorrano is a professor at University of Padova Medical School. He previously was an assistant scientist at DTI. Scorrano's main research interests lie in mitochondrial morphology and genetic diseases. He received his MD and PhD from the University of Padova Medical School. He completed his postdoctoral training at Harvard Medical School.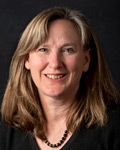 Erika Holzbaur, PhD
Erika Holzbaur is a professor of physiology at the Perelman School of Medicine and the University of Pennsylvania. Her laboratory is focused on understanding the dynamics of organelle motility along the cellular cytoskeleton, driven by molecular motors: cytoplasmic dynein, kinesins, and myosins. Holzbauer received a BS in chemistry and history at the College of William and Mary and her PhD in biochemistry from Pennsylvania State University.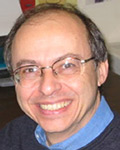 Eric Schon, PhD
Eric Schon is the Lewis P. Rowland Professor of Neurology in genetics and development at the Columbia University Medical Center. Schon's main research interests lie in mitochondrial genetics and the molecular basis of mitochondrial diseases in humans. He received an award from the Alzheimer's Drug Discovery Foundation for his project, "Mitochondria-Associated Membranes in the Pathogenesis of Alzheimer's Disease: A New Target for Drug Discovery." He previously was a technical brand manager at the Proctor and Gamble Company. Schon received his BS in chemical engineering from Columbia University and PhD in biological chemistry from The University of Cincinnati College of Medicine, completed postdoctoral training at Harvard, and was an associate research scientist at Columbia University.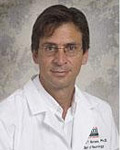 Carlos Moraes, PhD
Carlos Moraes is a professor of neurology and cell biology at the Miller School of Medicine at the University of Miami. Moraes' main research interests lie in mitochondrial genetics in human diseases, molecular biology of mitochondria, and molecular pathology of neurodegenerative diseases. He earned his PhD at Columbia University.