Forgetting at the Push of a Button: Impairing Reconsolidation of Instrumental Memories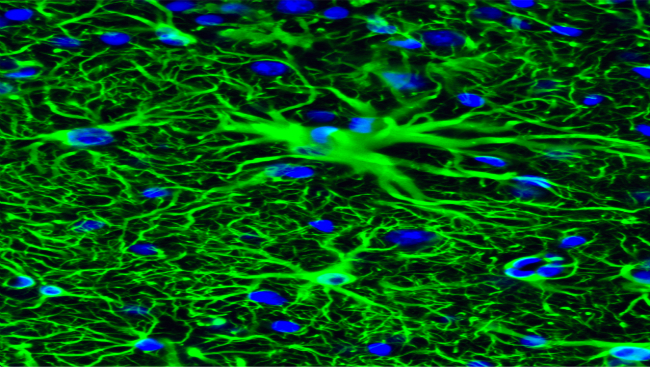 Material below summarizes the article Reduction in Responding for Sucrose and Cocaine Reinforcement by Disruption of Memory Reconsolidation, published on April 29, 2015, in eNeuro and authored by Marc T. J. Exton-McGuiness, and Jonathan L. C. Lee.
Reconsolidation is the process by which memories are updated with new information. The retrieval of an existing memory, if combined with the inclusion of new information, necessitates this reconsolidation process in order to update it.
However, reconsolidation can also be disrupted to produce amnesia. While erasing memories may seem undesirable, not all memories are beneficial. Disorders such as post-traumatic stress and addiction are believed to be underpinned by harmful, or maladaptive, memories. Disruption of these maladaptive memories by interfering with reconsolidation may provide a novel avenue for clinical treatments.
In our study, we demonstrated in rats that weakly-learned instrumental memories for both sucrose and cocaine reinforcement undergo reconsolidation, which can be disrupted by the NMDA receptor (NMDAR) antagonist MK-801. We also investigated the role of the nucleus accumbens (NAc) in this process, a region of the brain strongly linked with addictive behaviors.
We like to think of our own memories as permanent and infallible. However, research into the nature of memory has shown that they are neither permanent nor fixed in their content. While a previously-learned memory is relatively stable and exists in an inactive form, it can be reactivated and returned to its active state (e.g., via active memory retrieval). This results in the memory destabilizing, making it malleable and open to change. The memory then requires a process of reconsolidation to return it to its stable, inactive form, stabilizing any changes to the memory. This process of plasticity is believed to enable memories to incorporate new information to maintain their relevance to our everyday life. However, it also presents an opportunity experimentally to disrupt the memory by impairing reconsolidation.
In our study, we targeted the reconsolidation of instrumental (or operant) memories. These memories encode the consequences of our interactions with the environment. However, until recently, instrumental memories had not been shown to undergo reconsolidation. We use these memories every day for both simple and complex actions, such as switching on a light or driving, but instrumental memories also support maladaptive behaviors such as drug addiction. If reconsolidation can be used to disrupt instrumental memory, particularly those reinforced by addictive substances, it would provide a new target for development of novel reconsolidation-based therapies.
We previously demonstrated reconsolidation of a well-learned instrumental lever pressing memory for sucrose reinforcement, and here we expanded this research to weakly-learned instrumental memory. Rats were trained to press a lever to obtain either sucrose or cocaine for two days. The next day, rats were administered a systemic injection of the NMDAR antagonist MK-801 and given a behavioural reactivation session in order to destabilize the instrumental lever pressing memory. Twenty-four hours later, behavior was tested in the absence of any reinforcement.
We show instrumental memories can be destabilized by a shift in reward contingency, from the predictable FR1 schedule used in the training phase, where every lever press is reinforced by one pellet, to a more uncertain VR5 schedule at the reactivation session, in which a random number of lever presses is needed to obtain a single reward.
Long-term memory was impaired by administration of MK-801. However, importantly MK-801 had no effect in the absence of reactivation, demonstrating that MK-801 disrupted reconsolidation. This provides an important proof-of-principle that disruption of instrumental memory can be used to diminish cocaine seeking.
In order to investigate what aspects of the reactivation session were important in destabilizing the instrumental memory, we also tested whether a brief non-reinforced session (enabling rats to perform the lever pressing action in the absence of the reward), or a brief training session (a shorter FR1 session similar to the training phase) could destabilize lever pressing memory, making it vulnerable to disruption by MK-801. Neither of these sessions caused reconsolidation to occur, suggesting that it was likely the shift in reward contingency that was the salient feature of the VR5 reactivation, rather than simply the ability to lever press or exposure to the reinforce, as evidenced by the lack of effect in the non-reinforced and training reactivation conditions, respectively.
This is of particular interest, as past studies of reconsolidation have successfully used both non-reinforced and training sessions to destabilize other categories of memory, highlighting that there may be key differences in the parameters which destabilize different types of memories. Understanding what factors determine when a memory will, or will not, undergo reconsolidation will be important if viable reconsolidation-based therapies are to be translated to clinical settings.
We then investigated the role of the NAc in instrumental memory reconsolidation, using local brain infusions of AP-5 (a selective competitive NMDAR antagonist) and SCH23390 (an antagonist of D1-like receptors), as well as local infusion of MK-801.
While infusion of MK-801 was without effect, co-infusion of AP-5 & SCH23390 prior to memory reactivation significantly reduced subsequent lever pressing, although it also reduced the number of times rats investigated the reward magazine (nosepokes), indicative of a general reduction in motivation to obtain the reward pellets and would suggest the reconsolidation of motivational memory was disrupted by AP-5/SCH23390.
These memories are distinct from instrumental memories and are strongly linked to the NAc. This finding highlights the complexity of even a relatively simple task such as lever pressing, demonstrating how multiple memories (e.g., instrumental and motivational) can contribute to the same behavior.
Future research will need to further investigate the mechanisms underlying reconsolidation of different memory types, and assess the translational potential of disrupting distinct memories, either individually or in concert.
Visit eNeuro to read the original article and explore other content. Read other summaries of JNeurosci and eNeuro papers in the Neuronline collection SfN Journals: Research Article Summaries.
Reduction in Responding for Sucrose and Cocaine Reinforcement by Disruption of Memory Reconsolidation. Marc T. J. Exton-McGuiness and Jonathan L. C. Lee. eNeuro Mar 2015, 2 (2). DOI: 10.1523/ENEURO.0009-15.2015