Exploring Sex Differences in Rodent Behavior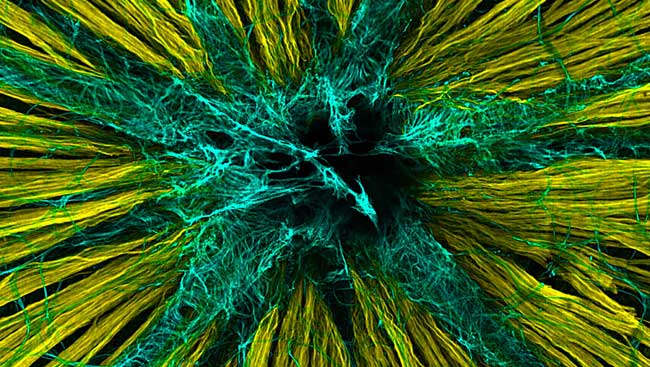 Material below is adapted from the SfN Short Course session Sex Differences in Behavioral Strategies: Avoiding Interpretational Pitfalls, by Rebecca M. Shansky. Short Courses are daylong scientific trainings on emerging neuroscience topics and research techniques held the day before the start of SfN's annual meeting.
Although scientists have studied animal behavior in the lab for years, most of those studies have been in male rodents. The NIH recently mandated that researchers must include both sexes in their experiments, meaning the ways scientists have done and interpreted studies for years are now getting another look. This shift to widely including both male and female animals in experimentation has already and will likely continue to provide insight into the relationship between brain structure and function, and should help to inform translational work.
Interpreting animal behavior in the lab is a matter of considering what the situation in which researchers have placed the animals means to them and how it informs their behavior, and then analyzing what that behavior means to the researcher. Differences in behavioral outcomes between the sexes could reflect disparities in cognition, but they could also reveal the contrast in the needs of each sex. Careful analysis of behavioral results becomes even more important when considering both sexes of animals.
Recent experiments have shown differences in the way male and female rodents respond to stress, yet scientists are only beginning to understand the reasons for these differences. For instance, after classical fear conditioning, female mice appear more cautious than males in new situations. The research team found the brains of female mice showed more activity in the basal amygdala, while the male mice demonstrated greater activation in the hippocampus. This difference in behavior suggests being more cautious could be evolutionarily beneficial to female mice.
Another recent study supports this interpretation: Female and male rats were made to forage in a risky environment — that is, find food in a cage that randomly started delivering foot shocks. Male rats responded by eating more in a shorter amount of time, while females decreased foraging time and ate much less, losing weight. When researchers stopped giving foot shocks in the foraging area, male rats quickly started spending much more time there, while female rats took longer to resume foraging. These results indicate that female rats prioritize safety over other needs, like food.
Increased caution in females was additionally shown in a third recent study. The research team found that, in addition to freezing behavior both sexes display as a fear response, female rats also perform a type of behavior called darting, which appears to be a sex-specific way of escaping. Though the researchers did not observe darting in males, they've not ruled out the possibility that male rodents may display their own behaviors in response to fearful stimuli. It is therefore important to more thoroughly scrutinize the behavior of both sexes of animals during experiments.
Researchers have also discovered sex differences in decision-making and spatial navigation. For example, a study in rats showed female rats consistently chose a smaller food reward over a larger one paired with the possibility of receiving an electric shock, while males continued to choose the large reward. As discussed above, these findings support the idea that females prioritize safety over other needs. Scientists have begun to identify neurological differences underlying the different strategies male and female rodents use to solve spatial tasks, revealing insight into how different strategies help each sex.
These examples highlight how important it is for researchers to carefully consider their interpretations of behavioral data, especially where sex differences emerge. For instance, common anxiety- and stress-related behavioral tasks — such as the forced swim test and elevated plus maze — were developed using male rodents, so it is essential to keep an eye out for different behavioral outcomes in females. Considering sex differences is particularly important when the goal of basic research is translational, as being mindful of neurological differences between the sexes could lead to better treatments for brain disorders.