Evidence for Caution in the Use of Clozapine-n-Oxide for DREADD Receptor Activation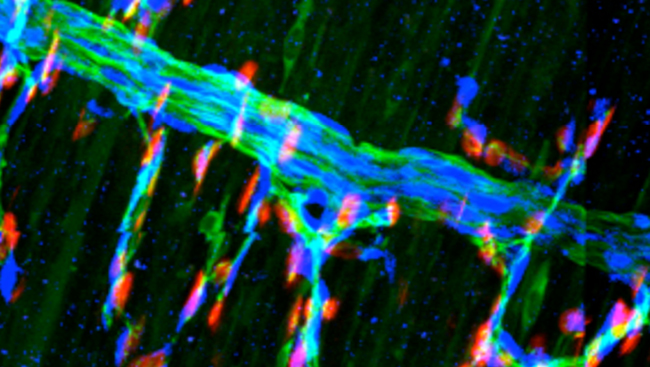 Material below summarizes the article Clozapine N-Oxide Administration Produces Behavioral Effects in Long–Evans Rats: Implications for Designing DREADD Experiments, published on October 13, 2016, in eNeuro and authored by Duncan AA MacLaren, Richard W. Browne, Jessica K. Shaw, Sandhya Krishnan Radhakrishnan, Prachi Khare, Rodrigo A España, and Stewart D. Clark.
Technologies that allow the modulation of specific neuron subtypes are powerful tools in elucidating their function and the circuitry underlying specific behaviors. There is also the promise that the understanding gained or even these technologies themselves will be used to treat human disease.
The "Designer Receptors Exclusively Activated by Designer Drug" (DREADD) is one such technology. This system uses engineered G protein-coupled receptors (GPCRs) which are activated by an exogenous molecule that has no affinity for endogenous receptors. The ability to express DREADD receptors in neurons in vivo completes a system whereby the receptor, coupled to a downstream signaling cascade of choice — Gi–inhibition, Gq–depolarization and burst firing, and Gs–increases in cAMP — is expressed in a neuronal subtype of interest (for example, via stereotaxic infusion of virus particles) which can then be selectively and exclusively manipulated by the systemic administration of the synthetic ligand. The first generation of the DREADD system uses the compound clozapine-N-oxide (CNO) as the activating ligand.
CNO is a metabolite of the atypical antipsychotic drug clozapine. It has been previously shown that CNO does not have appreciable binding to a panel of human receptors nor for a subset of rodent receptors. This profile has often led to CNO referred to as being pharmacologically inert, which is ideal because the compound used as part of the DREADD system should have no biological activity within the organism of study in the absence of the receptor.
However, previous work indicates that CNO retroconverts to clozapine in humans. This is problematic because clozapine is a powerful psychotropic drug through its interaction with a number of receptor subtypes. Moreover, once converted to clozapine, it undergoes metabolism back to CNO and produces N-desmythclozapine (N-Des), which is also pharmacologically active.
Because the retroconversion of CNO has been shown in vitro to be attenuated by ascorbic acid, and mice and rats have high endogenous levels of ascorbic acid, the research community has embraced the use of the DREADD-CNO system for manipulating neural activity in rodent model systems.
Early success of the DREADD system in mice has led to the proliferation of the technology in rats. Many researchers assumed the same parameters found to work in mice, such as the dose of CNO, would be the same in rats. This led to some researchers not proactively identifying whether CNO was inert in their hands, rats, and paradigms.
Our group included a control group of rats that did not express the DREADD receptor but were still given CNO. Surprisingly, we found that CNO in DREADD-free rats produced the same effect as we were expecting after DREADD receptor activation: reduction in acoustic startle reflex. This was a fortunate finding that may not have been evident if we had used another behavioral paradigm that was not affected by CNO, and thus wrongfully assumed that CNO was biologically inert.
We were interested in using the DREADD system in other behavioral studies, so we performed further studies to determine whether CNO administration would disrupt those as well. Again, we found that CNO administration disrupted behavior (amphetamine-mediated hyperlocomotion) and blunted the neurochemical effects of amphetamine, but that it had no effect under basal conditions.
The next question was whether the effects were due to CNO or due to the retroconversion to clozapine. We detected levels of clozapine and N-Des in peripheral plasma in our rats that are comparable to ranges known to have behavioral effects. Thus, it is possible that either CNO itself, or the clozapine and/or N-Des that results from its back metabolism, are responsible for the effects we observed.
It must be cautioned that a "safe" dose of CNO to be used by other researchers cannot be extrapolated from our experiments. Rather, each laboratory using CNO must validate its use in their specific species, strain, and paradigm. This must be done in all aspects of the experiment because, as in our case, an effect of CNO may only be unmasked when the system is challenged. Our results reinforce the ubiquitous necessity to include a control group in which DREADD-free rats are treated with CNO.
Several variables need to come together to make DREADD technology viable for use in any particular neural system. The neurons of interest must express sufficient and appropriate signaling components (for example, GIRK channels in the case of Gi - inhibitory DREADD), and promoters used in the viral vectors must drive high and selective expression of the DREADD receptors. When these conditions are optimal, a low dose of CNO should be sufficient. However, not all neurons possess the inherit properties necessary for the successful use of the DREADD technology. This needs to be empirically evaluated for each case, which requires the proper controls and post-mortem examination of the DREADD receptor expression in every animal that undergoes testing.
Since the publication of our article, multiple labs have contacted us regarding their experiences with CNO effects in DREADD-free rats. These examples are not an indictment of the DREADD technology, but rather an opportunity to emphasize that proper controls need to be run for every experiment and every aspect of every experiment.
Unfortunately, only a small minority of the published DREADD studies in rats employ these controls. Instead, a within-subjects design is often used, wherein the response to a vehicle is compared to the response to a CNO in DREADD receptor-expressing animals. No animals in the study are without DREADD receptors, and therefore, effects of DREADD receptor activation cannot be separated from any unexpected effects of CNO administration, which could mimic, enhance, or block the expected DREADD-mediated effects.
Visit eNeuro to read the original article and explore other content. Read other summaries of JNeurosci and eNeuro papers in the Neuronline collection SfN Journals: Research Article Summaries.
Clozapine-n-oxide administration produces behavioral effects in Long-Evans rats-implications for designing DREADD experiments. Duncan AA MacLaren, Richard W. Browne, Jessica K. Shaw, Sandhya Krishnan Radhakrishnan, Prachi Khare, Rodrigo A España, Stewart D. Clark. eNeuro Oct 2016 DOI: 10.1523/ENEURO.0219-16.2016