Circuit Dynamics and Neuromodulation
In this video, Anna Schneider discusses how the stomatogastric nervous system (STNS) of crustaceans can be used to study how neuromodulators affect the circuit dynamics of the STNS.
Speaker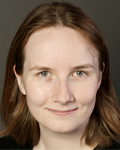 Anna Schneider, PhD
Anna C. Schneider is a postdoctoral fellow in the Nadim and Bucher labs at New Jersey Institute of Technology and Rutgers University. Her research focuses on dynamics of neural networks, particularly how neuropeptides and their interactions provide stability and flexibility of the network output. She earned her BS in biology, MS in biology with a specialization in neurobiology, and PhD in biology from the University of Cologne, in Germany.