Advice for Choosing the Right Reproducibility Tools
Many new tools have been created to address barriers to reproducibility, but how do you know which ones to use? This workshop breaks down workflows and tools to help you improve the reproducibility of your work, organizing workflows and tools into four themes: organization, documentation, automation of analysis, and dissemination. You'll come away with ideas to implement in your lab as well as ideas for enhancing reproducibility more broadly.
Speakers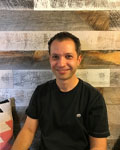 Lenny Teytelman, PhD
Lenny Teytelman is the chief executive officer of protocols.io. He has over a decade of computational and experimental biology experience. He completed his graduate studies at the University of California, Berkeley and postdoctoral studies at the Massachusetts Institute of Technology.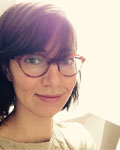 April Clyburne Sherin
April Clyburne Sherin is an epidemiologist, methodologist, and expert in open science tools, methods, training, and community stewardship. She holds an MS in population medicine (epidemiology). She has focused on creating curriculum and running workshops for scientists in open and reproducible research methods, and is coauthor of FOSTER's Open Science Training Handbook. She has developed and run training for the Center for Open Science and Sense About Science, and done consulting for SPARC and Stencila.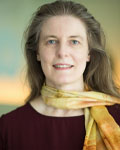 Gundula Bosch, PhD
Gundula Bosch is an adjunct professor at Johns Hopkins University, where she serves as the director of the R3ISE Graduate Science Program as well as the R3 Center for Innovation in Science Education. A biochemist by training, she earned her PhD in biology from the Technical University of Munich and the Max Planck Institute of Biochemistry, and her master's degree in education for the health professions from Johns Hopkins, where she also serves as an adjunct instructor for adult learning and educational scholarship. Her program strives to bring more critical and philosophical thinking, interdisciplinary practice, and social responsibility into graduate training in biomedicine, health science, and engineering. Bosch's interests focus on the development, oversight, and evaluation of science and health education programs.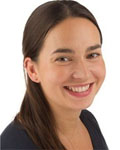 Susanna Bachle, PhD
Susanna Bachle is the scientific outreach manager at Addgene and an open science advocate. Bachle supports Addgene's scientific reproducibility efforts by generating content and facilitating workshops. She holds a PhD in medical science and is passionate about global health, innovation, and promoting science in resource-limited settings.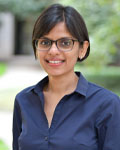 Aparna Shah, PhD
Aparna Shah is a postdoctoral fellow in the neuroscience department at Johns Hopkins University. She received her master's degree in life sciences from the University of Mumbai and her PhD in pharmacology from the University of Texas Health Science Center at San Antonio. Her main research interests lie in understanding the role of the microRNA system in psychiatric disorders. She is an eLife Ambassador and the current president of the Association for Women in Science Baltimore Chapter.