Tips for Mentoring the Next Generation
This resource was featured in the NeuroJobs Career Center. Visit today to search the world's largest source of neuroscience opportunities.
How can mentors best adapt their advice to a changing field and prepare the next generation of neuroscientists?
Experts in this video share how to:
Tailor advice for people at different stages of a neuroscience career
Offer advice to students pursuing careers beyond the bench
Balance mentor requests, like recommendation letters, with other obligations
Experience the rewards of mentorship
Speakers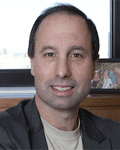 Michael Shadlen, PhD
Michael Shadlen studies neurons in the association cortex that transform information from the sensory cortex to give rise to interpretations, decisions, and plans for behavior. His experiments combine electrophysiology and behavioral and computational methods to advance our knowledge of higher brain function. Michael's research on decision making exposes the neural mechanisms that support a wide range of cognitive functions of normal brains — what it is about a normal brain that makes us "not confused." As a practicing neurologist, Michael believes that by elucidating the principles of cognitive neuroscience employed in decision-making, we will ultimately help patients with disorders affecting a wide range of higher cognitive functions affecting personality, ideation, volition, and awareness. Michael is a professor in the department of neuroscience and part of the Kavli Institute for Brain Science at Columbia University and is an investigator at the Howard Hughes Medical Institute. He received his MD from Brown University and his PhD from the University of California, Berkeley and did his residency in neurology at Stanford University.
Anne Etgen, PhD
Anne Etgen is a professor emerita in the departments of neuroscience, psychiatry, and behavioral sciences, pediatrics, and obstetrics and gynecology and women's health at Albert Einstein College of Medicine. Her research focuses on determining the cellular and molecular mechanisms by which the ovarian steroid hormones regulate brain function. In addition to being an internationally recognized leader in the field of neuroendocrinology, Etgen has also dedicated much of her career to fostering the recruitment and advancement of women and underrepresented minorities in science. She has an impressive record of mentoring female graduate students and postdoctoral fellows who went on to establish successful careers in research, academics, and the pharmaceutical industry. At the national level, she has worked on multiple programs aimed at promoting diversity and advancing women in neuroscience. Etgen earned her PhD from the University of California, Irvine.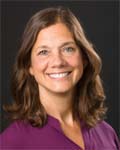 Marina Picciotto, PhD
Marina Picciotto is the Charles B.G. Murphy Professor of Psychiatry in the Child Study Center of Neuroscience and Pharmacology at Yale University, where she has been on the faculty since 1995. Dr. Picciotto's research interests lie in understanding the role of molecular signaling in complex behavior, focusing on the function of acetylcholine and its receptors in learning, development, and circuit function. She received her undergraduate degree in biological sciences from Stanford University and her PhD in Molecular Neurobiology from Rockefeller University. She completed her postdoctoral training at the Institute Pasteur in Paris.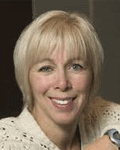 Freda Miller, PhD
Freda Miller is senior scientist and professor at the Hospital for Sick Children Research Institute and the University of Toronto. She is a Canada Research Chair in developmental neurobiology and an elected fellow of the Royal Society of Canada and the American Association for the Advancement of Science. She was previously secretary of SfN and president of the International Society for Developmental Neuroscience. She is interested in development and repair of the nervous system and is best known for her studies of neural and dermal stem cells and of neuronal growth, survival, and apoptosis. She obtained her BSc degree in biochemistry at the University of Saskatchewan, Saskatoon, and her PhD degree in medical sciences from the University of Calgary, Alberta. She completed her postdoctoral training at the Scripps Research Foundation. She then held faculty positions at the University of Alberta, Edmonton, and the Montreal Neurological Institute at McGill University, Quebec. Dr. Miller was a Howard Hughes Medical Institute international research scholar from 2007 to 2011.
Nicholas Spitzer, PhD
Nick Spitzer is a distinguished professor in the section of neurobiology at the University of California, San Diego (UCSD) and director of UCSD's Kavli Institute for Brain and Mind. He received his PhD. from Harvard University and was a postdoctoral fellow at Harvard and University College, London. He joined the UCSD faculty in 1972 and has been the recipient of a Sloan Fellowship, Javits Neuroscience Investigator Award, and Guggenheim Fellowship. He is editor-in-chief of BrainFacts.org, a fellow of the American Association for the Advancement of Science, a member of the American Academy of Arts and Sciences and the National Academy of Sciences.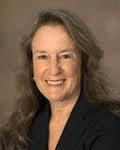 Carol Barnes, PhD
Carol Barnes is a Regents' Professor in the departments of psychology and neurology, and is the Evelyn F. McKnight Endowed Chair for Learning and Memory in Aging at the University of Arizona. Barnes is a past president of SfN, an elected fellow of the American Association for the Advancement of Science, and an elected foreign member of the Royal Norwegian Society of Sciences and Letters. Her research program seeks to understand how the brain changes during the aging process and what the functional consequences of these changes are on information processing and memory in the elderly. She also participates in several underrepresented minority training programs, including the McNair Achievement Program, Minority Access to Research Careers, and NIH's Disadvantaged High School Student Research Program.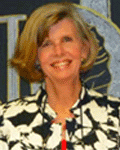 Leslie Tolbert, PhD
As a neuroscience faculty member for more than 30 years, first at Georgetown University and then at the University of Arizona (UA), Leslie P. Tolbert has been active in teaching and research, including generating grant support and writing papers for scientific journals, and also in community outreach, speaking with grade-school students and community groups. Leslie served as UA's vice president for research from 2005 to 2013. In this role, she worked with scholars across the campus and shared the importance of their work with potential funders, legislators, business leaders, and citizens, locally, nationally, and internationally. Leslie twice presented testimony to U.S. House of Representatives Committee on Science and Technology subcommittee.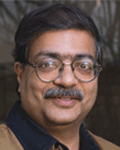 Sumantra Chattarji, PhD
Sumantra Chattarji is a professor at the National Centre for Biological Sciences, part of the Tata Institute of Fundamental Research. Sumantra received his MSc in physics from the Indian Institute of Technology, Kanpur. He then earned a PhD in neuroscience, under the supervision of Professor Terry Sejnowski, at Johns Hopkins University and the Salk Institute. After post-doctoral research at Yale University and MIT, he started his own laboratory at the National Centre for Biological Sciences, Bangalore, India in 1999. His research has shown that prolonged stress leaves its mark by enhancing both the physiological and structural basis of synaptic connectivity in the amygdala, thereby triggering the emotional symptoms observed in stress-related psychiatric disorders. His lab also studies synaptic defects and their reversal in Fragile X Syndrome, the leading identified cause of autism. His collaborators include Professor Bruce McEwen at Rockefeller University and Professor Susumu Tonegawa, a Nobel laureate at MIT. Dr. Chattarji was awarded the International Senior Research Fellowship by the Wellcome Trust and the Vision 2008 Award by the Fragile X Research Foundation. He is on the editorial board of several international journals and is a member of various policy-making committees of international societies related to neuroscience. He is also the director of the recently established Center for Brain Development and Repair at The Institute for Stem Cell Biology and Regenerative Medicine in Bangalore.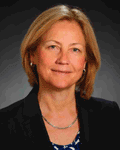 Frances Jensen, MD, PhD
Frances E. Jensen is an associate professor of neurology at Harvard Medical School and director of epilepsy research at Boston Children's Hospital. She serves on many advisory boards for private and public research foundations, is a past chair of SfN's Program Committee, and is a past chair of the Council of Medical Education of the American Epilepsy Society where she made important contributions to professional training. Among other honors, Jensen has received the First Award from NIH and was the 2003 Lennox Lecturer at the American Epilepsy Society Meeting.