Six Foundations of Successful Mentoring Relationships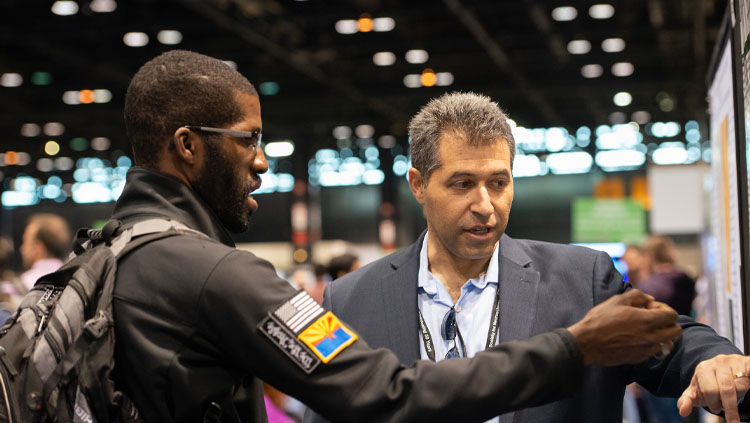 Mentorship is critical to a scientist's career, whether you're a mentor, a mentee, or both. By investing in the personal and professional development of their mentees, mentors can serve as guides to early career scientists, shaping their careers and research fields. In turn, mentees can play a significant role in the progress of lab work by conducting research, making intellectual contributions to papers and grants, and mentoring other students in the lab.
The key to ensuring a successful mentoring relationship at any career stage is setting expectations that both sides agree to and that are flexible enough to evolve over the course of the relationship. Follow the advice below to help you set expectations and establish a healthy power dynamic for your own mentor-mentee relationship.
Establish a Relationship
In order to set realistic expectations, it's necessary to first establish a working relationship with your mentor or mentee.
Mentors should ask mentees about their preferred working styles and hours during which they are most productive and try to get to know them on a personal level.
Mentees should also learn about the working style of their mentors and, to the extent they feel comfortable, share personal details that could affect their work in the lab. If mentors are aware of these issues, they'll be able to offer better support and adjust expectations accordingly.
Many times, faculty can become lifelong mentors for their mentees. Taking the time to build a foundation for the relationship allows for this possibility.
Determine Types of Mentoring
It's helpful to lay out expectations at the outset of the relationship, with the understanding that you'll revisit and revise them as necessary.
Writing a mentoring compact can be a great way to accomplish this goal by including both short-term and long-term expectations.
Short-term mentoring may involve discussions around:
Experimental data
Research reports
Presentations
Publications
Conversations surrounding long-term mentoring should cover the number of:
Hours mentees will work per week
Presentations mentees will give per year
Publications they will contribute to per year
Students they will mentor
Communicate Expectations Early
When talking about expectations, it's common to think about what mentors expect from their mentees, but it's important to also consider the expectations that mentees have for their mentors.
While the mentor does typically set expectations for the lab, mentees should ask what their mentor expects from them at various stages in their careers.
For example, mentors may have different expectations of graduate students than postdocs, and these expectations may also differ between an entering graduate student as opposed to a more experienced one. Understanding what your mentor expects as you advance in your career can provide a more focused understanding of ways in which a mentor can be most beneficial to you in attaining your goals.
Evolve Expectations As Needed
Throughout the duration of the mentorship, maintain an open dialogue with your mentor or mentee to raise awareness of any issues that may arise, as well as to determine whether expectations need to shift. As the goals of both parties change over the course of their careers, it's natural for their needs in the relationship to change as well.
For example, mentees may require guidance related to experiments when they first start in the lab, whereas they may need more career advice as they progress in their training. Similarly, mentors may require additional input on their findings prior to publishing a manuscript or presenting at a conference, and they may solicit this input to a higher degree from a more experienced graduate student, whereas they might ask for a different type of feedback from an early stage graduate student.
Minimize Bias
Mentors are positioned to cultivate an environment that's favorable both to the productivity of their lab and to their mentees' career growth. It's important for mentors to acknowledge that a bias toward particular genders and cultures in science may exist, and that they need to mitigate it as soon as possible, in order for their mentees to feel accepted and empowered to achieve desired career goals.
Power dynamics may be prevalent in mentoring relationships, favoring mentors and leaving mentees at a disadvantage, especially when mentees are at early stages in their careers. In order to limit imbalances in power, mentors should periodically solicit input from mentees on the operations of the lab. They might also assign particular tasks to mentees depending on their interests, in order to empower them and make them feel a sense of belonging within the lab.
Another aspect of power dynamics is diversity. In many cases, while those who make decisions at various institutional levels may value diversity, they may not include diverse viewpoints or ensure that each voice is weighted equally. This issue can result in additional barriers for individuals who are underrepresented and may not speak up on issues directly affecting them.
Regularly checking in with mentees can go a long way for identifying and preventing such issues from negatively affecting their careers. Mentoring can also provide trainees from underrepresented groups with faculty role models, helping them to see themselves in those positions later in their academic careers.
Share Best Practices
If your institution doesn't have the means for sharing mentoring best practices among faculty members, suggest setting up "mentor the mentor" trainings that can help standardize practices so that mentees at the institution may have comparable experiences. If this practice isn't possible, you can ask your colleagues if they'd be interested in sharing their effective and positive mentoring strategies with you, or start a monthly meeting around this topic.
Find out what options exist on campus for addressing power dynamics. Should an issue arise in your mentorship, it will be important to seek outside help. By designing better ways to work together, however, mentors and mentees can make the mentoring relationship personally and professionally beneficial to both parties.
This post represents the writer's personal views and not the views of their employer, University of California.