Science Writing Strategies to Advance Your Career
This resource was featured in the NeuroJobs Career Center. Visit today to search the world's largest source of neuroscience opportunities.
Every scientist can write about their science in a way that brings attention to and educates nonscientists about their work.
Watch this video for examples of successful science writing, questions to help you think about the story you want to tell, and components of the science writing process. You'll also hear advice for writing clear and effective research summaries.
Speakers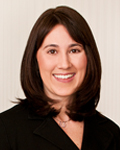 Paula Clifford, MA
Paula Clifford is the executive director for Americans for Medical Progress where she is leading national advocacy efforts. She is also a Pennsylvania Licensed Veterinary Technician and Certified by the American Association for Laboratory Animal Science as a Registered Laboratory Animal Technologist (LATG). She creates and implements several innovative programs designed to provide information to the public about biomedical research and the role of animals in advancing medicine and science. She previously served as a board member for States United for Biomedical Research (SUBR) where she played a key role in fostering collaborations among other biomedical research organizations to more effectively leverage resources, analyze trends and inform the public. Clifford earned her MA in training program evaluation for animal care and use from the University of Pennsylvania.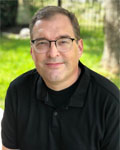 Jim Newman
Jim Newman is the director of strategic communications for Americans for Medical Progress (AMP). Newman leads all of AMP's communications programs and provides communications information and advice to collaborating research organizations. Newman previously served as the director of external communications at The University of Texas MD Anderson Cancer Center. He was also the director of media relations for Oregon Health & Science University and the Oregon National Primate Research Center. He is a longtime science writer with expertise in basic science writing and writing about challenging communications topics in research and medicine.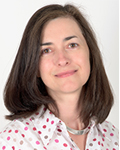 Wendy Jarrett
Wendy Jarrett is chief executive at Understanding Animal Research. She studied classics at Oxford University but has focused on science and health communication for most of the past 29 years, leading the development of Understanding Animal Research and the Concordat on Openness on Animal Research. She additionally introduced a more open approach to media relations at the National Institute for Heath and Clinical Excellence, in the United Kingdom, and helped create the European Animal Research Association.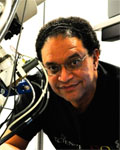 Eduardo Rosa-Molinar, PhD
Eduardo Rosa-Molinar is a professor of pharmacology and toxicology and neuroscience and the director of the Microscopy and Analytical Imaging Research Resource Core Laboratory at the University of Kansas. Rosa-Molinar was a tenured professor of integrative anatomy and neurobiology at the University of Puerto Rico-Río Piedras. He is a circuit neuroscientist working in neurotechnology, specifically developing and refining reagents, tools, and workflows for multi-scale, multi-modal correlated volume resin microscopies. His research aims to unravel the molecular diversity, geometry, and niche specialization of gap junction proteins, connexins, in electrical synapses in vertebrates.