Ethical and Social Issues Raised by Neural-Digital Interfaces
How will scientists keep humanity at the center of rapidly expanding human-technology symbiotic unions?
This Social Issues Roundtable addresses questions about technology's impact on society and the conditions for its governance. Panelists discuss connecting humans and machines in the context of social issues — such as equality, identify, security, privacy, and access — rather than medical application.
Speakers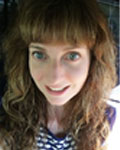 Emma-Jane Alexander
Emma-Jane Alexander is the manager of the Shell 3D Visualization Center at the University of Wyoming. She enjoys the challenge of bringing together 3D visualization and computing experts with faculty, students, and businesses to enhance teaching, research, and economic/commercial productivity. Alexander is interested in developing new multi- and interdisciplinary collaborative relationships with faculty and parties external to the University of Wyoming. She is researching the potential value of a virtual reality therapeutic treatment for obesity and has practical and strategic interests in digital innovations in higher education. She is the president of a nonprofit facilitating the shared good practice of visualization and VR practitioners called The Campus Alliance for Advanced Visualization.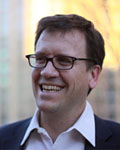 Doug Weber, PhD
Doug Weber is an associate professor in the department of bioengineering and holds a joint appointment in the department of physical medicine and rehabilitation at the University of Pittsburgh. Weber was a founding program manager in the biological technologies office at the Defense Advanced Research Projects Agency, where he created and managed a neurotechnology portfolio that included the HAPTIX, ElectRx, and TNT programs. Weber received a PhD in bioengineering from Arizona State University and completed postdoctoral training at the Center for Neurosciencea at the University of Alberta. His primary research area is neural engineering, including studies of motor learning and control of walking and reaching, with an emphasis on applications to neurotechnology and rehabilitation medicine. Active projects in his lab are focused on creating implantable and wearable devices for human-machine communication and interaction.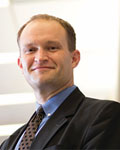 Dustin J. Tyler, PhD
Dustin J. Tyler is the Kent H. Smith Professor II in Biomedical Engineering at Case Western Reserve University and director of the Human Fusions Initiative there. Tyler is a principal investigator at the Louis-Stokes Cleveland Department of Veterans' Affairs Medical Center and the associate director of the Advanced Platform for Technology Center, a Department of Veterans Affairs Rehabilitation Research and Development National Center. He received his PhD in biomedical engineering from Case Western Reserve University. He is an expert in the science and technology of directly communicating with the human nervous system to create a symbiotic relationship between humans and technology.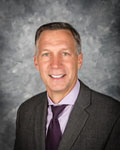 Nicholas Zingale
Nicholas Zingale is an associate professor at Cleveland State University's Levin College of Urban Affairs, a visiting professor in the department of electrical engineering and computer science at Case Western Reserve University, and a senior executive fellow at the Harvard University Kennedy School of Government. He has over 25 years of academic and professional experience and teaches courses in public administration, organizational theory, and logic of inquiry. His research is at the intersection of phenomenology, organizational theory and practice, and administrative governance, from which he has published over 80 editorial, technical, and academic articles.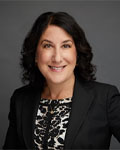 Suzanne Rivera, PhD
Suzanne Rivera is the vice president for research and technology management at Case Western Reserve University. She also is a faculty member in the department of bioethics at the Case Western Reserve University School of Medicine. Rivera serves as the institutional official for Human Research Protections and leads the Regulatory Compliance Team for the region's Clinical and Translational Science Collaborative. Rivera previously served on the US Department of Health and Human Services Secretary's Advisory Committee on Human Research Protections and the Environmental Protection Agency's Human Studies Review Board. Her scholarly interests include research ethics, health disparities, and science policy. Rivera received a master's degree in social welfare from the University of California, Berkeley, and a doctoral degree in public policy from the University of Texas.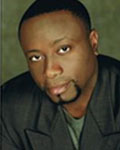 David Hodge, MEd, MTS, DMin, PhD
David Hodge is the associate director for education and an associate professor at the National Center for Bioethics in Research and Health Care at Tuskegee University. He is also the director of the Bioethics Honors Program there as well as the senior associate editor for the Journal of Healthcare, Science, and Humanities. He was previously a professor of philosophy at Georgia State University and a guest lecturer in philosophy, theology, and ethics at the Interdenominational Theological Center. He taught moral theory and bioethics at Nova Southeastern University and he has taught logic, philosophy, ethics, and religion at St. Thomas University, Barry University, Miami Dade College, and Broward College. He received his PhD from the University of Miami. Hodge's work continues to intersect the role of virtue, empathy, and care in our existenatial concerns.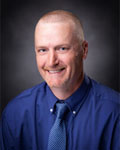 Brandon Prestwood
Brandon Prestwood has been a participant for over two years in medical research centering on advanced prosthetics, with intuitive motor control and sensory restoration. Prior to an industrial accident in 2012, which claimed his left hand, Prestwood was a millwright and a corrections officer. He was successfully implanted with Dustin Tyler's nerve cuff system in 2017 and has since regained a sense of touch and intuitive motor control when using advanced prosthetics.