Improving Your Science: Sample-Size Planning, Pre-Registration, and Reproducible Data Analysis
This workshop introduces three emerging best practices to improve the rigor and reproducibility of neuroscience research:
Sample-size planning.
Pre-registration.
The Teaching Integrity in Empirical Research (TIER) Protocol for conducting reproducible data analysis.
Each discussion provides a 30-minute overview of the topic and include resources and tips for advancing towards mastery.
Speakers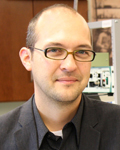 Bob Calin-Jageman, PhD
Bob Calin-Jageman is a professor of psychology and the neuroscience program director at Dominican University just outside of Chicago, IL. Calin-Jageman studies the neural mechanisms of forgetting in an undergraduate-focused lab. He is also is active in promoting Open Science and Estimation Statistics. He received his undergraduate degree in philosophy from Albion College, his PhD in physiological psychology from Wayne State University, and completed postdoctoral training in neurobiology with Paul Katz at Georgia State University.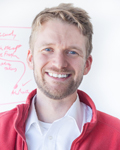 David Mellor, PhD
David Mellor is a project manager at the Center for Open Science (COS), where he leads the incentives program. He works with researchers, editors, and developers to increase transparency and reproducibility in science. His research interests cover the behavioral ecology of cichlid fish, citizen science, and undergraduate student retention. Mellor earned his BS in biology from the College of William and Mary and his PhD in ecology and evolution from Rutgers University.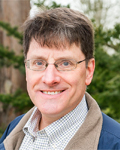 Richard Ball, PhD
Richard Ball is professor of economics at Haverford College and a co-founder and co-director of Project Teaching Integrity in Empirical Research (TIER), an initiative that develops protocols and curriculum to promote transparency and reproducibility in empirical research. Ball's primary teaching areas are game theory and statistical methods. He earned his BA in anthropology and African studies from Williams College, MS in agricultural economics from Michigan State University, and his PhD in agricultural and resource economics from the University of California, Berkeley.