Addressing Issues Facing Women in the Early Stages of their Scientific Career
The Professional Women's Nexus (PWN) addresses several topics relevant to women in the early stages of their scientific career. Hear from a journal editor, an industry associate director of global medical strategic operations, department chair, professor, and two assistant professors. This panel addresses topics such as key components for a successful career path, managing stress, work/life balance, scientific insight, and accurate (self) valuation.
Speakers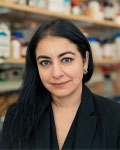 Ghazaleh Sadri-Vakili, PhD
Ghazaleh Sadri-Vakili is an assistant professor of neurology at Harvard Medical School and, the director of research programs in the department of neurology, and the scientific advisor to the Healey Center for ALS at Massachusetts General Hospital. As the Director of the NeuroEpigenetics laboratory, Sadri-Vakili's efforts are focused on deciphering the molecular mechanisms that underlie neurodegenerative disease. She is the co-founder of the Professional Women's Nexus (PWN), a group dedicated to the promotion and retention of women in STEM. She is the 2020 recipient of SfN's Louise Hanson Marshall Special Recognition Award for her contributions to promoting the professional development of women in neuroscience.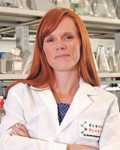 Courtney Miller, PhD
Courtney Miller is an associate professor at The Scripps Research Institute in Jupiter, Florida. The primary focus of her lab is developing therapeutics for memory disorders, including addiction and post-traumatic stress disorder. Her efforts have been recognized in a variety of ways, including her being selected to participate in the Kauffman Foundation Venture Capital Program, named the 2015 Scripps Outstanding Mentor of the Year, and awarded the prestigious Presidential Early Career Award for Scientists and Engineers, presented to her by former President Obama at the White House in 2016. Her research has been highlighted by such news organizations as The Economist, The Washington Post, TIME Magazine, CBS, and Discovery. She also has a passion for advancing women in science and, in 2007, cofounded the Professional Women's Nexus (PWN), a 500+ member group with a mission to improve the advancement rate of women in academia and industry.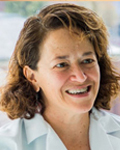 Merit Cudkowicz, MD, MSc
Merit Cudkowicz is chief of the Massachusetts General Hospital Neurology Service and the Julieanne Dorn Professor of neurology at Harvard Medical School. Cudkowicz's research and clinical activities are dedicated to the study and treatment of patients with amyotrophic lateral sclerosis (ALS). She serves as director of the Massachusetts General Hospital ALS Clinic and the Massachusetts General Hospital Neurological Clinical Research Institute. She is also one of the founders and co-directors of the Northeast ALS Consortium. Cudkowicz earned her MD from Harvard Medical School and her MSc in clinical epidemiology from the Harvard School of Public Health.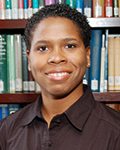 Michelle Gray, PhD
Michelle Gray is an assistant professor of neurology and the Dixon Scholar in Neuroscience at the University of Alabama at Birmingham. Her main research focus is to understand the contribution of astrocytes to the pathogenesis of Huntington's disease and to generate animal models of X-linked Dystonia Parkinsonism. Gray earned her BS in biology from Alabama State University and her PhD in molecular, cellular, and developmental biology from the Ohio State University. She completed her postdoctoral training at the Semel Institute of Neuroscience and Human Behavior at the University of California, Los Angeles.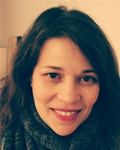 Meredith LeMasurier, PhD
Meredith LeMasurier is the executive editor of Nature Neuroscience. LeMasurier previously served as the deputy editor of Neuron at Cell Press She earned her PhD in biochemistry from Brandeis University and completed her postdoctoral training at Oregon Health and Science University.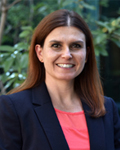 Stephanie Licata, PhD
Stephanie Licata is an associate medical director on the Biogen Global Medical Team. As a medical director she leads data generation efforts to address unmet medical needs and improve patient outcomes for those individuals living with multiple sclerosis. She previously held joint appointments as assistant professor in psychiatry at Harvard Medical School and associate research pharmacologist within McLean Hospital. Licata's research at McLean focused on using brain imaging in human volunteers to understand the neurobiology of drug action. Licata earned her BS in biology and psychology from University of Massachusetts and her PhD in pharmacology from Boston University School of Medicine.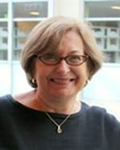 Linda Porrino, PhD
Linda Porrino is the chair of the physiology and pharmacology department at Wake Forest School of Medicine. She received her PhD at New York University in experimental psychology and completed postdocs at the National Institutes of Mental Health with Patricia Goldman and Lou Sokoloff.